ABOUT ANDREW HENDERSON
---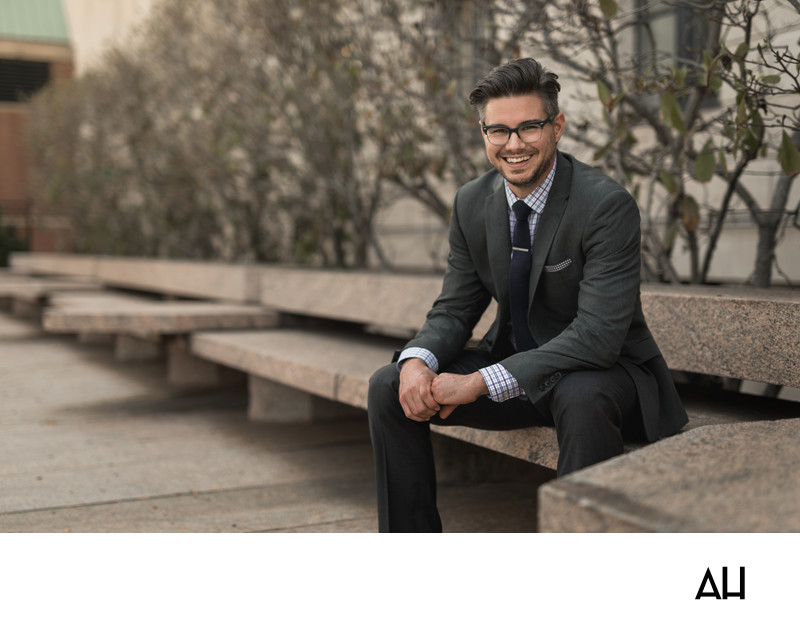 My love of photography began in high school. Two weeks before graduation, I took my camera and traveled to South Africa and Botswana with a friend for two months to photograph. It was my first time leaving the country, and it showed me the magic of a camera. It broke boundaries. It introduced me to people I never knew existed; to culture, history, religion, and most importantly to life. It broke language barriers. My camera showed me life in a different light; that each person had a story, and it made me want to share those stories with others.
When I returned to the United States I wanted to gain as much knowledge about photography as I could, so I followed my passion to Rochester Institute of Technology receiving an Associate of Science in Photography, and then a Bachelor of Arts in History at Western Kentucky University. During my time at school I won fourteen awards in College Photographer of the Year. While finishing school, I began to work as a freelance photographer for The New York Times, Time, Newsweek, Washington Post Sunday Magazine, FADER, US News & World Report, Bloomberg Magazine and National Geographic Al Arabia, among others.
In 2007, I received the National Geographic Magazine internship completing two stories internationally that were published in the magazine the following year. I went on to pursue a Master of Science in Multimedia degree at Syracuse University's S.I. Newhouse School under the guidance of photographer and Professor Bruce Strong. During my time at Syracuse I received The New York Times internship. My experience has earned me many accolades including PDN's Photo Annual Marty Forscher Award, Alexia Foundation grant, POYi awards, and a grant from National Geographic Magazine through the Eddie Adams Workshop.
In 2009, I moved to Abu Dhabi, United Arab Emirates where I worked as a staff photojournalist for The National, traveling on assignment around the Middle East, India and Africa for three years.
In the last fifteen years working as a documentary photographer, I've capturing hundreds of stories across six continents. From the beauty of daily life in India to post-war Iraq and the monumental events of the 2011 Arab Spring, I have witnessed the fragility of human life, including my own. On February 2, while photographing the pro-Mubarak supporters, I was attacked. My equipment torn from me, my clothing ripped. Fists came down on my head and across my face. I was pushed to the ground, kicked by a seething mob. Somehow, I got to my feet and made it to safety, taking refuge by an army tank 300 feet away. My only thought was to not leave my son, August, who was three weeks old at the time, without a father. I lost my dad at a young age, and I could not stand to leave him without one either. Cairo was the fork in the road for me, it was a crisis, really, both to my identity and my career. For so long, I had aspired to be a conflict photographer, admired those who were and I found a large part of how I viewed myself and future in that. But I realized in that moment, that being a conflict photographer is not worth my life or the ones I love. The event reinforced that important story telling isn't only found on a battlefield, but maybe more importantly in love.
It was on assignment in India that a chance encounter led me to begin photographing weddings.
A young man named Sye Al was standing in the street decorating his red Mercedes with flowers for his wedding to take place the next day. We chatted, and he graciously invited me to the celebration and welcomed me to photograph.
Arriving at his house, I was treated as the guest of honor. I even rode in the aforementioned Mercedes with Sye and his brother to the event location.
It felt odd to me to be granted such intimacy with two strangers. In the US, weddings are often planned for months. The invitations mailed. The R.S.V.P.s received. The guest count firm. However, in India everything is much more "public", a situation like this, more flexible and open. Although an outsider in nationality, religion and race, I was treated with warmth and the utmost hospitality. In fact, the hundreds of people who attended the wedding were as treated this way as well.
The bride wore a pink sari embellished with gold, her skin adorned with mehndi. There weren't any bridesmaids in coordinated dresses and up-dos. No walk down the aisle to "Here Comes the Bride." From a western perspective, the bride and groom seemed to be everything but a "couple;" the men celebrated in one room, and the women in another. In fact, the bride and groom didn't even meet until the celebration was over.
I realized this celebration was less about two individuals, and more about the union of families. It was a love story much different than the ones I was used to. But it made me see that each wedding was a story, and just like the first stories I captured in South Africa and Botswana almost 15 years ago, I could use my camera to tell them.
I moved back to Connecticut in 2011. I live in Fairfield, and enjoy spending time with my two sons, August and Orion, riding bikes and playing superheroes.

ABOUT ASSOCIATE CHRIS CAPOZZIELLO
---
Chris grew up in Milford, Connecticut, and when he left for college, home seemed to be a different place every few years. He has called upstate New York home, as well as Dallas, and South Mississippi (twice). He moved back to Connecticut a few years ago, to be closer to his family and his twin brother Nick. Photographing weddings have become a part of what he does alongside his journalism work, and he approaches them in a similar way - capturing the candid, fleeting moments that are the breadth of your wedding day. Over the years wedding travels have taken him far from his home to Jamaica, Hawaii, San Francisco, Seattle, Los Angeles, Wisconsin, Aspen, Durango, the Adirondacks, Maine, among other destinations. He is excited about making pictures of your wedding wherever that adventure takes you.
CT Wedding Photographer Andrew Henderson, 422 Villa Ave Fairfield CT 06825 - (203) 997-2332