FREQUENTLY ASKED QUESTIONS
---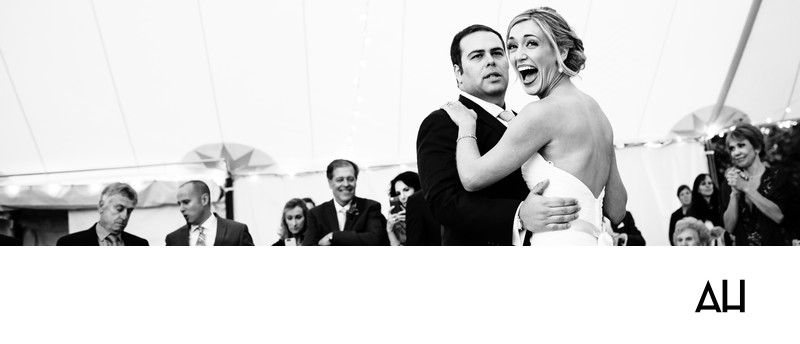 ---
What is your photographic approach?
As a documentary photographer, I anticipate the real story as it unfolds naturally. I will tell the story of your wedding day without directing or intervening. You and your guests will freely and fully experience this important day, knowing that my camera is documenting the most meaningful moments. However, I also take posed portraits, if you desire, and I will capture all the details from the cake to the flowers and place cards that I know you've chosen with great care. These unique and personal touches are an important part of your story.
When photographing, I strive to synthesize layers of light, emotion, body language and environment. I am continually moving to find the best light and image, innately sensing what is going to happen next. By always asking myself how people are relating to each other and the environment, I capture images that others don't see. These skills can only come with years of experience working on documentary projects. You'll get photographs that capture the full impact of the moment. Ten, twenty or even fifty years later, your wedding pictures will evoke the same smiles, joy and tears you experienced on your special day.

How will my images be delivered and how long will it take to receive them?
I always provide a sneak peak of your photos within 2 days of your wedding. In an average of 6 weeks post-celebration, the full collection of your photographs will be available on a password-protected website gallery for both viewing and purchasing images. The link will also allow you to download the high resolution jpegs immediately.

How many image will we receive?
The number of images you will received depends on many variables - the number of guests, hours of coverage, if there is a second photographer. My average for an eight hour day with a second photographer is 800.

Do we have the right to our images? Can we make prints?
I retain the copyright to every image and the right to use them for promotional purposes, competitions, and so on. Your contract licenses you to print the high resolution files for personal use.

Can we order a photo album?
Yes. I use the premiere album artisan in the United States. Albums are offered as a la carte items and you choose the images you'd like to include. Printing takes about two months from the time I receive your must-have photograph choices.

Do you travel for weddings and engagement sessions?
Absolutely! My home is in New England, but I am available for travel across the United States and around the globe. Depending on location, I may require airfare, lodging and a rental car.

Can we hire a second shooter and what are the advantages?
Yes. I have a network of documentary photographers who can accompany me as a second shooter. A second photographer grants additional coverage and different views throughout your wedding day, and he/she can capture the groom preparing for the wedding, too.

Do you come to the rehearsal?
Rehearsal dinner coverage is available if you would like to add it to your collection. It is a great way for me to be acquainted with your family before the big day.

Do you do video too?
I do not but I am happy to recommend videographers to you. When you hire a videographer, make sure they also work in the same fashion as myself: unobtrusive.

Are you available for events other than weddings?
I photograph everything from family reunions to corporate events. I also photograph editorial and documentary work both on assignment and personally. You can take a peek here: http://www.andrewhendersonphotography.com.

Do you have insurance?
Yes.

If I need to cancel my wedding, is the retainer refundable?
The retainer fee and all monies paid are non-refundable. The retainer guarantees that I'll hold the date exclusively for you and once contracted, I will not consider other commissions for the day.

Do you offer discounts for off-season or non-Saturday events?
Occasionally discounts are available based on my availability and the time of year. I offer special custom collections for weddings with less than fifty guests and elopements.

How do we hire you?
Please call or contact me via email so we can arrange a time to get together to talk about your plans. If our locales make it difficult for us to meet face to face, we can chat over Skype. I require a signed contract and non refundable retainer to secure my commitment to photographing your wedding. I cannot hold a date without a signed contract and retainer. Once contracted, I will not consider other commissions for the day.

CT Wedding Photographer Andrew Henderson, 422 Villa Ave Fairfield CT 06825 - (203) 997-2332