18 MOST BEAUTIFUL WEDDING VENUES NYC
---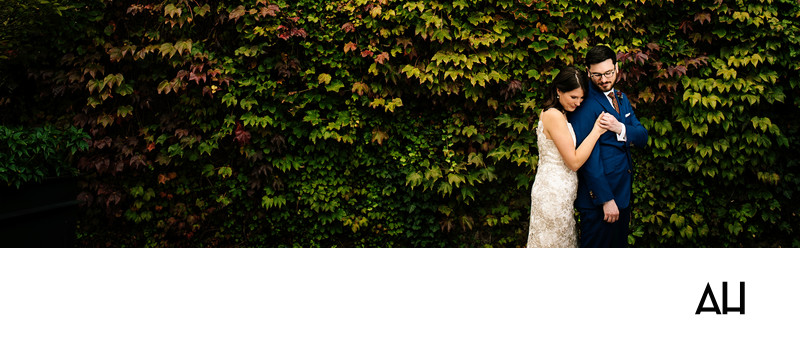 ---
The nightlife, the bustling activity, and the views make NYC a destination for many. As a bonus, it offers some of the most incredible wedding venues in NYC anywhere. Hotels, libraries and waterfront locations are some of the many options available.
If you are planning the perfect event and want the space and photographs to be idyllic, look no further than this list of amazing wedding venues in NYC
.
---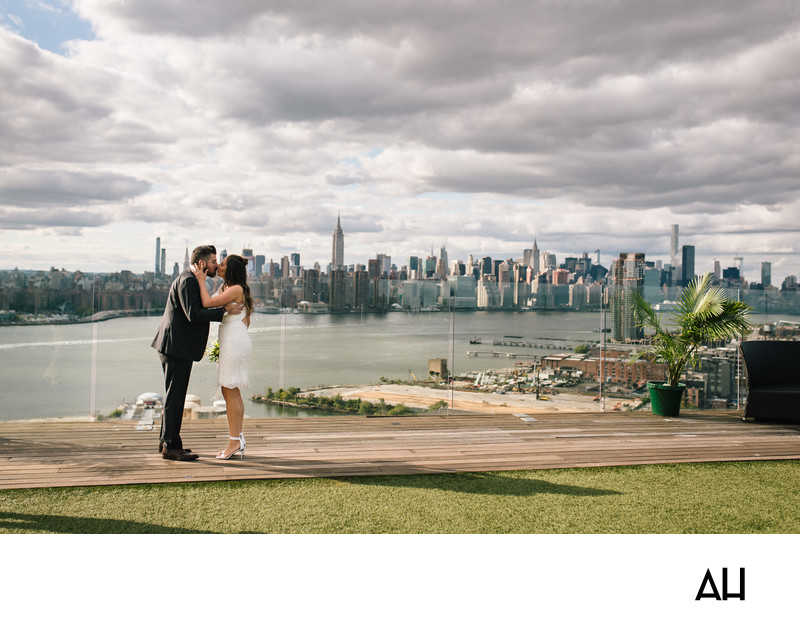 ---
The Foundry - The Foundry is a landmark full of history and beautiful character, detailing a time from before New York City was the icon it is today. With architecture hailing from the 19th century, superb lighting, and exposed metals and woods within, this ivy covered dream of a location is perfect for photographs. Not to mention, couples who want a relaxing and fun celebration! Bring 180 of those nearest and dearest to your fantastic wedding at The Foundry. 42-38 9Th Street, Long Island City NY, 11101 (718) 786-7776
The Green Building - The 1800s were an interesting time for New York City and the height of the Industrial Age. The Green Building is a relic of this era restored to its former glory. This popular site has played backdrop for commercials, concerts and shows. A factory-turned-venue; the space is a gorgeous echo of the 1800's with a punk twist. Holds 160 party-goers. 452 Union Street, Brooklyn NY, 11231 (718) 522-3363
The Wythe Hotel - The Wythe Hotel certainly has a poignant name for all of ts incredible glory. If you're looking to add a dash of character to your wedding, this venue is it. Urban meets enchanted garden in the Wythe Hotel. It is a century-old historic venue with brick walls, lovely arch designs, glorious indoor and out options, and room for 140. 80 Wythe Avenue, Brooklyn NY, 11249 (718) 460-8000
---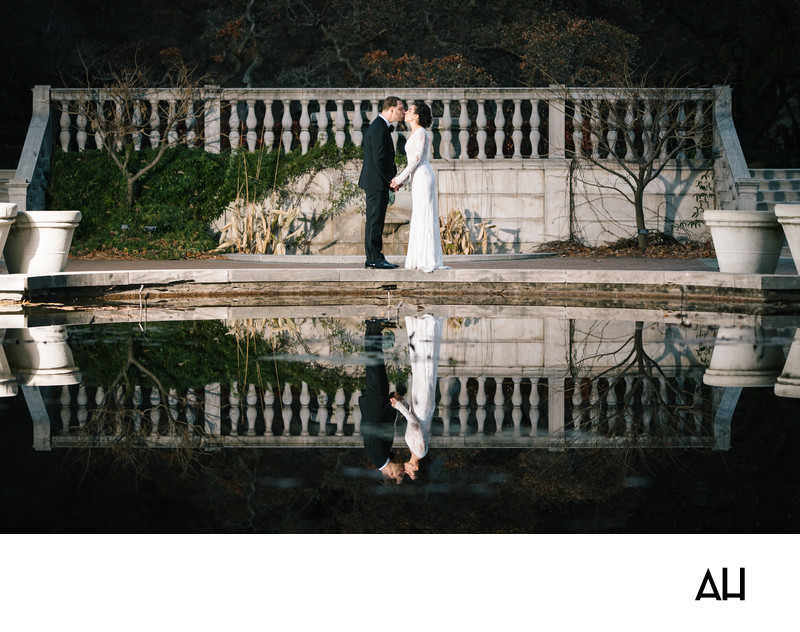 ---
The Loeb Boathouse Central Park - If you're among the more aquatically incline of us, then the Loeb Boathouse is going to be perfect for your wedding. This venue in Central Park has a certain allure to it that you can't resist. Always pictured yourself gazing across a waterfront property with your beloved or sipping champagne overlooking a magical paradise? This venue is elegant and graceful, yet simplistic in design. Invite up to 230 friends. E 72nd Street and Park Drive North, New York NY, 10021 (212) 517-2233
Wave Hill - While New York City is known for its gorgeous skyline, that doesn't mean it doesn't have a slice of the good ol' countryside in it. Want breathtaking countryside pictures without ever leaving New York? This enchanted hideaway is just right for weddings, with 28 acres of land, water views, and gorgeous foliage. This spot accommodates 150 guests. 649 W 249th Street, Bronx NY, 10471 (718) 549-3200
New York Public Library - The New York Public Library is perhaps among the most popular wedding venues in New York City. There's a good reason why: it's an iconic landmark that stands out in the map of New York City. For the literature lovers out there, this venue is a classic. With architecture that is at once grand and ancient, the history in these walls spills over into the excitement of the present, creating the perfect ambience for a romantic and memorable affair. Bring 300 guests or more. 5Th Avenue at 42nd Street, New York NY, 10018 (212) 930-0730
---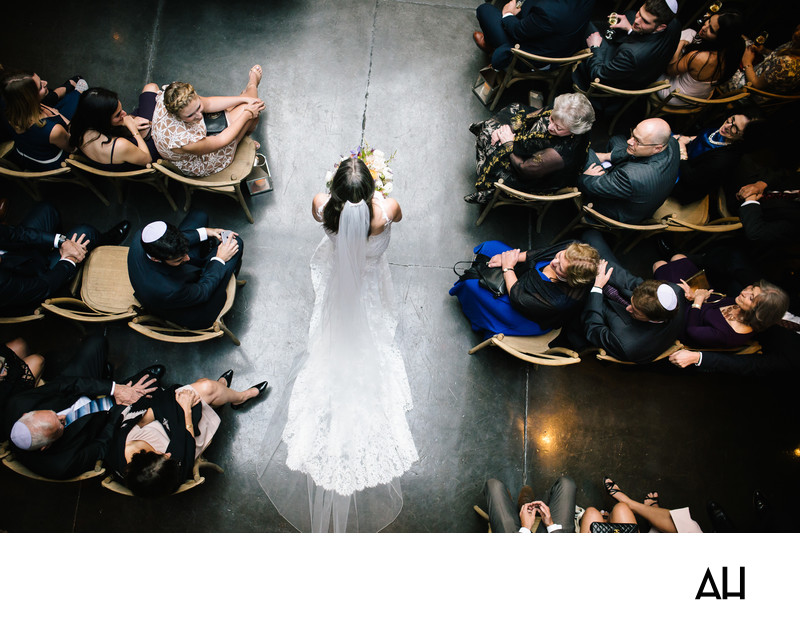 ---
Brooklyn Botanical Garden - Are you a couple that loves nature? Would you prefer a simple wedding over a grand affair with a host of guests? Are you a couple that likes having options? The Botanical Gardens offer various sites to hold your wedding ceremony and reception. Magical fairy-tale gardens, atriums and cozy indoor venues abound in this incredible place. 275 guests are welcome in some areas. 990 Washington Ave, Brooklyn NY, 11225 (718) 623-7200
The Bowery Hotel - The Bowery Hotel is grand, elegant and flowery. Give your wedding a hint of the vintage, flourish; make it showery! This space is perfect for a wedding with a modern yet vintage feel. Massive round chandeliers, antique looking furniture, oriental rugs, and exposed brick lend warmth and coziness for your gathering in a way that still manages to be glamorous. Parties of 300 or more are welcome. 335 Bowery, New York NY, 10003 (212) 505-9100
Angel Orensanz Foundation - The Angel Orensanz Foundation is a beautiful example of what great Gothic architecture looks like. This iconic landmark makes for a great wedding venue. Gothic architecture, elegant spires and peaks rising high into the air, dining accommodations to die for; these are the things that set this venue apart. Make this your location and bring 260 guests with you. 172 Norfolk Street, New York NY, 10002 (212) 253-0452
The Lighthouse at Chelsea Piers - Perhaps the most breathtaking of them all. The Lighthouse at Chelsea Piers is a fantastic place to hold your wedding, and for good reason. This space has floor-to-ceiling window scenes of the Hudson River, and even the historical Statue of Liberty. 180 guests are welcome here for your big day. 61 Chelsea Piers, New York, NY 10011 (212) 336-6144
The Prince George Ballroom - This venue is as royal as it sounds, with Neo-Renaissance features taking the lead. The Prince George Ballroom will make your wedding reception reminiscent of Cinderella's experience at Prince Charming's ball. The capacity is 300 guests. 15 E 27th Street, New York NY, 10016 (212)471-0882
Gotham Hall - Gotham Hall certainly has a Bruce Wayne vibe to it. This formal setting would be perfect for a black tie wedding reception. If you are looking for a space that will wow your 600 guests and be perfect for photographs, this is the spot. Built in the twenties as a bank, the architecture maintains its grand heritage with a massive stained glass skylight, a domed ceiling, and Corinthian columns. 1356 Broadway, New York NY, 10018 (212) 244-4300
The American Museum of Natural History - If you have always wanted to hold your wedding at a museum, then there are few places as good as the American Museum of Natural History. This is a location of true wonder and amazement, with exhibits and incredible lighting. And no need to cut the guest list – receptions can hold over 3,000 people. Central Park West and 79th Street, New York NY, 10024 (212)769-5100
Capitale - Get your capital wedding nowhere else but at the Capitale. Iconic in the flesh as it is in name. This place will impress you on many levels- from the amazing design of the building itself to the magnificent size. Party it up under vaulted ceilings and massive columns with 700 guests. 130 Bowery, New York NY, 10013 (212) 334-5500
---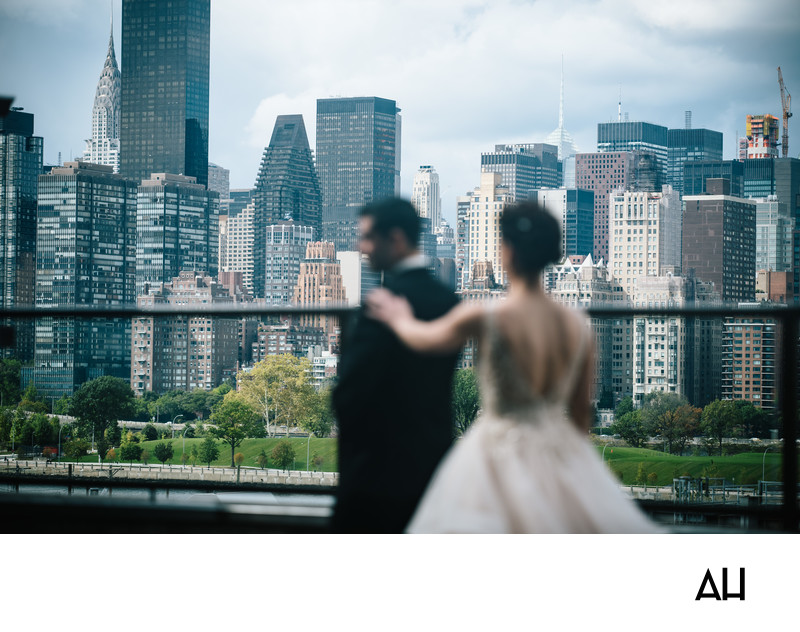 ---
Brooklyn Museum - Another museum so grand it is fit for a grand wedding. The Brooklyn Museum is an excellent wedding venue. Modern, magnificent, and full of lushly designed spaces, this museum is huge and great for nearly any number of guests, up to 880. 200 Eastern Parkway, Brooklyn NY, 11238 (718) 638-5000
Mandarin Oriental - When it comes to the exotic, few places in New York City nail it even half as well as the magnificent Mandarin Oriental. For a place that offers something truly unique, simplistic while still stunningly beautiful, Mandarin Oriental has it all. This place is the height of luxury and will leave your guests awed. 80 Columbus Circle at 60th Street, New York NY, 10023 USA (212) 805-8858
Brooklyn Winery - The one place that is perfect for both nature lovers and wine connoisseurs. The Brooklyn Winery is arguably the perfect wedding venue for a wedding reception centered on good wine. Picture beautifully rustic settings, candlelight, wood paneling and lovely greenery. This makes a great area to snap some memorable photos, and up to 120 guests are welcome. 213 N 8th Street, Brooklyn NY, 11211 (347) 763-1506
Tribeca Rooftop - Have your wedding on top of the world with the New York City skyline smiling in the background. This space is the top for style, as well as height. Celebrate your marriage amidst incredible city views with those nearest and dearest to you. Makes for incredible outdoor parties! 2 Desbrosses Street, New York NY, 10013 (212)625-2600
---


---
About Wedding Venues in NYC
New York is a fantastic place. I should stop there; that single sentence sums up just how great it is. It can't get any simpler and adding more words would be something reserved only for someone who needs a little more effort to be sold. But you're one of those people, aren't you? Okay, I'll put in a little more effort to sell you The Big Apple. Get comfortable, this will take a while.
Whether you're talking about the Catskills, the Adirondacks, the Atlantic, or Lake Ontario, there are few other places that match the diversity of NYC. Fondly known as the Empire State, this place is a melting pot where American Society comes to brew into a delicious broth of diversity.
There is an abundance of both urban areas and natural scenery in this city, and it is certainly an exciting place to get married. You could have a simple ceremony in one of the ranches and resorts, or go for something iconic like the New York Public Library. Whatever your taste, the sheer number of wedding venues NYC has to offer is bound to leave you spoilt for choice.
What are the Major Trends for New York Wedding Venues?
What are the trends? They're too many, to be honest. New York is so diverse and full of options that the type and style of weddings are about as many as the couples who come here to get married. A study conducted by the Knot found out that about 94% of couples go for semi-formal or formal weddings. That tells you that couples come here for the chic and exclusive atmosphere.
Let's look a little more closely at the individual boroughs. In Manhattan, 92% of couples went for semi-formal or formal wedding ceremonies and receptions. As for NYC, that number was 90%. It was roughly the same in the outer boroughs. In places like Capital District and Hudson Valley, the numbers were 88% and 87%, respectively.
What about the distinction between indoor and outdoor weddings? In NYC, as it is in the greater New York, most weddings are an indoor affair. Manhattan has 71% of couples choosing to get married indoors over there. It's usually a resort, a hotel, or a religious building. This is understandable, considering the sheer number of iconic buildings NYC has. In Capital District and Hudson Valley the numbers are a lot lower at 57% and 53%, respectively. This is also understandable, considering Hudson Valley and Capital District are famed for the natural landscapes.
How much will it Cost for a NYC Wedding?
It all depends, to be honest. It depends on which part of New York you're getting married in. Below is a summarized breakdown:
Manhattan
Wedding Gown - $2,564
Music - $2,345
Flowers & Decorations - $6,665
Wedding Cake - $816
Venue - $30, 546
Event Planner - $3,575
Long Island
Wedding Gown - $2,473
Music - $2,373
Flowers & Decorations - $3,825
Wedding Cake - $639
Venue - $30, 531
Event Planner - $3,761
Outer Boroughs
Wedding Gown - $2,375
Music - $1,805
Flowers & Decorations - $3,937
Wedding Cake - $804
Venue - $27,612
Event Planner - $3,435
Average Ages
What age are you? How do you think you compare to other couples choosing The Empire State, and The Big Apple in particular, for their weddings? The average age of a bride getting married in New York ranges from 28 years, on the lower side, to 33 years on the higher end. Grooms are somewhere in the same ballpark, ranging from 31 years to 35 years.
How large are the Weddings?
New York weddings are no small affairs. Most of these are grand events with their fair share of happy guests. In Manhattan, your average wedding hosts 124 guests. The number on Long Island is larger at 168 guests at the average wedding.
What is the typical Budget
Because weddings are so important and so large in this city, the budget has to match. Your typical Manhattan wedding will set you back $82,299. That sounds like a large number. However, take heart; Manhattan is, indeed, among the most expensive wedding destinations in the whole country. If you prefer to hold your wedding at Long Island, you'll spend $56,950. If you hold it at any of the outer boroughs, you'll spend a little over $46,600.
---

---
The Best Places in New York to Get Married
While we're supposed to be talking about NYC in general, allow me to take a slight detour and zoom out to the whole of the New York Metropolitan Area. There are plenty of venues to get married in and it can honestly feel a little overwhelming for a couple without a solid plan or set of criteria for how they will pick their wedding venue. We got a list of the most popular areas and are going to look at them in-depth to give you a better sense of what each area has to offer. From there, it's yours to decide.
Hudson Valley
Manhattan
Capital District
Outer Boroughs
Manhattan Wedding Venues
Manhattan is the quintessential picture of New York City that comes to peoples minds every time someone mentions the city. Full of the most notable skyscrapers, the most dazzling lights, and the busiest sidewalks you'll find anywhere; it's not hard to understand why Manhattan wedding venues are the poster boy for a New York City wedding.
Manhattan is brimming with ethnic diversity, making you feel at home, wherever you are. You could head for the Lower East Side to experience some of this diversity. Or maybe you would prefer to go for the monumental structures towering above the sidewalk in the Financial District. Or perhaps you're the artistic type. If you are, the museums on Museum mile, Broadway, Times Square, and many other tourist spots will wow you and your guests on your special day.
You're spoilt for choice in this beautiful part of New York City. You could for a New York City Hall ceremony, or something a little more chic and trendy like the New York Public Library. Or you could invite a handful of family and friends and have a simple wedding in one of the many botanical gardens littered throughout the city. Simply put, Manhattan is choke-full of incredible and breathtaking venues where you can hold your wedding.
Have you ever considered Central Park? How about exchanging your vows under a lush tree canopy in this famous park? What about going the way most couples go and doing it at a religious venue, like one of the historical churches in the neighborhoods. You're also spoilt for choice when it comes to finding a vendor who is both affordable and creative enough to make your wedding a great affair without you having to break the bank.
Hudson Valley
Stretching from Albany to Yonkers, there are plenty of little towns and greater cities lying along the Hudson River. They are all full of the most exciting cultural atmospheres, scenic landscapes, and rich history you'll find anywhere. This beautiful part of New York will give you the most incredible backdrops for your wedding photos and a whole host of wedding venues.
You could go for a resort, with its beautiful serenity, or you could go for a vineyard wedding and include the great local wine in your menu. Have you ever tried the State Room? This is an elegant landmark that is as much a part of the Hudson Valley's character as the river that runs through it. You could go for one of the apple farms and have a rustic wedding with guests picking apples in the orchards in autumn.
You could have something simple and unassuming, or you could have something grand, including a getaway for the entire weekend. Whatever you're going for, you'll find it in the Hudson Valley.
Capital District Wedding Venues
Capital District is just outside the City of New York and encompasses most of the periphery of this great city. It includes a variety of regions, including Rochester, Buffalo, Syracuse and the Adirondacks.
Capital District is a primarily agricultural part of New York and has some great landscapes, vineyards, wineries, and rustic farms, all of which would make incredible wedding venues. The pictures you take at any of these wedding venues will be sure to jump right out at whoever's checking them out decades later.
Capital District is home to many iconic landmarks and events. The great Niagara Falls have made their home here, and they will provide a great backdrop for your photos if you're bold enough. You'll also find the Finger Lakes, the New York State Fair, and the Catskills.
Capital District and Upstate New York in general is awash with wedding venues so you'll be spoilt for choice. You could decide to hold your wedding at Spillian in Fleichmanns, Handsome Hollow in Long Eddy, or even the Historic Thayer Hotel at West Point. That last one will definitely score you points if any of your more distinguished guests are history buffs.
You could also go for something a little more rustic. In that case, you've got plenty of options, including the Apple Barn Farm in Germantown, the Stable Gate Winery in Castleton, or the Stone Tavern in Roxbury.
If you're more of the resort type and are looking for something serene on a waterfront, you've got options for that too. The View on the Hudson in Piermont is an excellent place to hold your resort wedding, or you could do it High Peaks Resort in Lake Placid and enjoy unparalleled lakeside views with your groom. Capital District is so diverse that you're bound to find something to suit your taste.
The Outer Boroughs Wedding Venues
While it is understandable that Manhattan is the poster boy for New York City, this great city certainly isn't limited to Manhattan alone. There's a lot more to the Big Apple than that. Whether you choose to go to Harlem and Bronx or Queens, Brooklyn, and Staten Island, you're likely to find a vibrant community in the outer Boroughs and lots of historic landmarks and beautiful parks. All of these would make superb wedding venues.
New York is, first and foremost, a city of immigrants. As such it has a lot of culture to it and you can use this to your advantage to have a truly cosmopolitan wedding. Having your wedding in one of the Outer Boroughs gives you the opportunity to sample the wide range of interesting wedding venue NYC has to offer outside of Manhattan. As a bonus, you also get breathtaking views of the Manhattan skyline. The photos will definitely be great.
So what are some of these fantastic venues at which you can get married? It could be something deeply historic, like the Grand Prospect Hall at Brooklyn. You could also go for something right on the waterfront, like the aptly named Boathouse.
These boroughs are also known for lots of beautifully renovated buildings that haven't lost their vintage touch. Have you ever heard of the Green Building in Brooklyn? Alternatively, you can have your wedding in the boroughs and still bring some flora and fauna to spice things up. Go to the Bronx Zoo for your reception or have an outdoor party at Pelham Bay. You could even do something small and simple at Queens Botanical Garden in Flushing.
What's the Best Timing for your Wedding?
Have you ever wondered when would be the perfect time to hold your wedding in NYC? As it turns out, autumn is number one, followed by summer. The Knot conducted a study and found out some interesting things about what seasons couples getting married in New York preferred. In Manhattan, about 38% of couples getting married there said they preferred a wedding in September, October, or November. In the Hudson Valley, that number was 48%; in the outer Boroughs, that number was 42%, and on Long Island, it was 35%.
Second in line was summer, which comes just before fall. In Upstate New York, this happens to be the most popular season for weddings with 43% of weddings here taking place in June, July, or August. 34% of couples getting married in Manhattan preferred to do it in the summer; 32% of couples getting married in the Hudson Valley preferred the same. The number was a close 27% in the Outer Boroughs. So if you want to go with the trend, those two seasons are your best bet.
Events to Avoid
Being as large and popular as it is, NYC has a lot going on. It's a famous tourist destination, so it's certainly going to be packed all year round. However, this will be even more so during certain events and times of the year. Be sure to avoid holding your wedding concurrently with any of the following major events:
Empire State Winter Games
New Year's Eve
Tribeca Film Festival
New York St. Patrick's Day Parade
NYC Pride March
Museum Mile Festival
National Buffalo Wing Festival
Oyster Festival
New York City Marathon
Macy's Thanksgiving Day Parade
CT Wedding Photographer Andrew Henderson, 422 Villa Ave Fairfield CT 06825 - (203) 997-2332