RECLAIMED PRINTS ON WOOD
---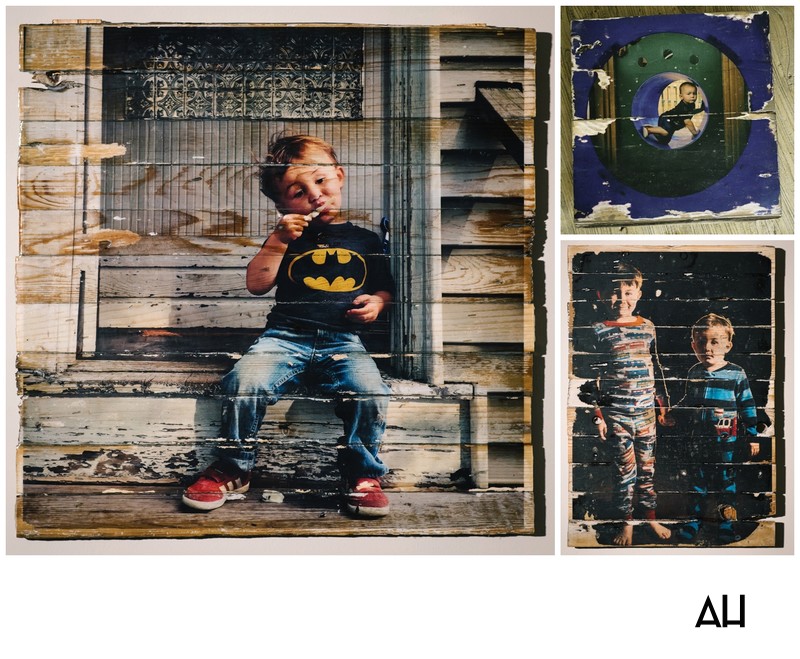 ---
Two years ago I began making prints on wood in my free time as a way to be able to learn basic woodworking and to see my work printed in a unique format. Most of my work lives on computer hard drives but this was my way to make a concerted effort to see it displayed and also to remember it. I've taken thousands of images. I started going to the local Home Depot to get cheap pieces of pine to print onto but my artistic side quickly moved away from that to reclaimed wood, processed wood retrieved from its original application for purposes of subsequent use. I enjoyed going a local shop called Urban Miners and picking out the reclaimed pieces. I imagined they were used for cabins, homes, houses, small projects. It was neat to think of their history, and to know they were being used to make a new history from special moments.
Most reclaimed lumber comes from timbers and decking rescued from old barns, factories and warehouses. Reclaimed or antique lumber is used primarily for decoration and home building, for example for siding, architectural details, cabinetry, furniture and flooring.
I love creating works of art from wood that is often times 100 years old. I think about the history of the wood. The unique patina—the nail holes, dings, marks, wear and coloration produced by use and by exposure to the elements. It is a look I cannot achieve with new lumber. The wood has a rich character, and a very unique appeal.
Friends and guests that visit my house all say the same thing. These prints are amazing, we have never seen anything like them, and how do we get one hanging on our walls.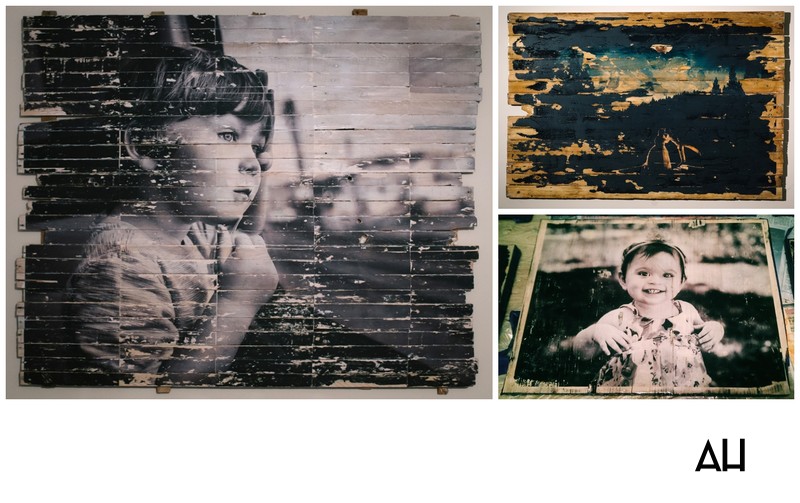 I love that no two prints on wood are ever the same. I cannot take all the variables into account much like photographing with a Holga or pinhole camera. It gives each print a uniqueness. It is a beautiful way to preserve your most timeless moments. From wedding photography to family photography to commercial photography, you will not find a more unique piece of art than your photograph printed on custom reclaimed wood.
CT Wedding Photographer Andrew Henderson, 422 Villa Ave Fairfield CT 06825 - (203) 997-2332