50 BEAUTIFUL HUDSON VALLEY WEDDING VENUES
---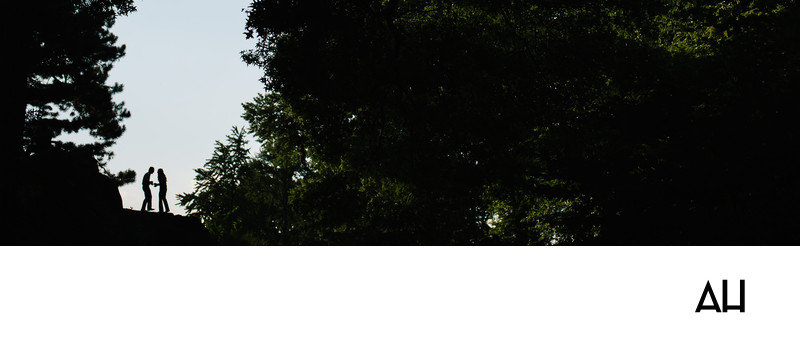 ---
Picturesque and versatile, Hudson Valley unfolds scene after vivid scene like no other place on the East Coast. If you are looking for an unforgettable place to say I do, look no further. Hudson Valley wedding venues are many and varied; you will find a selection of places that feel as though you've stepped back in time, show off contemporary designs, or even something in between. With both greenery and water views, quaint little stores and rolling farmland, you are sure to find the perfect spot to host your wedding day.
Your guests will love diving into the past with the close-by areas that speak of the valley's history, or perhaps they prefer relaxing in the natural country settings. And let's not forget the incredible convenience to New York City. The valley is a mere 60 minutes' ride by train or car, but it might as well be worlds away for the hush and calm you feel upon arriving in a place of such stunning beauty. With abounding options and incredible views from every angle, your dreams will become reality at Hudson Valley wedding venues.
---
Hudson Valley Wedding Venues
---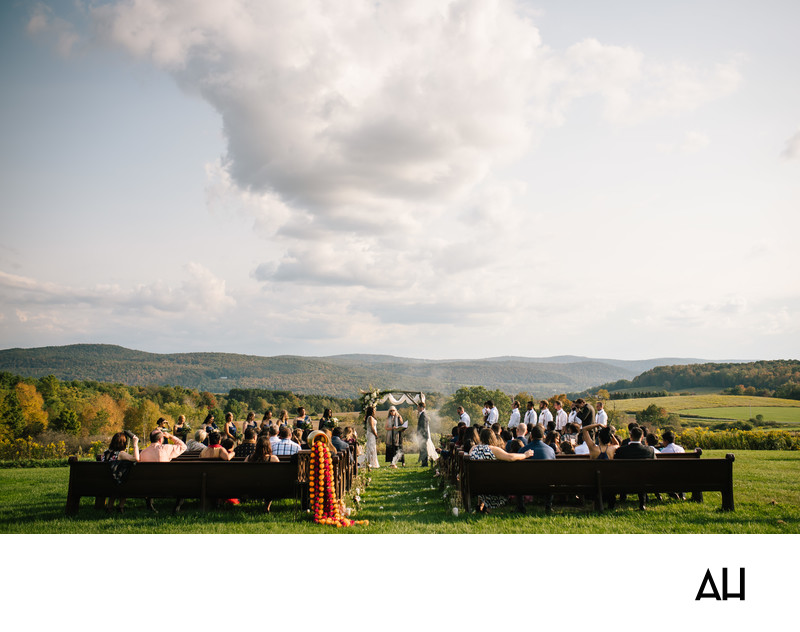 ---
Tarrytown House Estate – The Tarrytown House Estate captures the charm of the early 1900s magnificently. It is located in the lovely Westchester area and is guaranteed to make you go weak at the knees once you view this stone castle-like home with spacious grounds and plenty of room for your guests. This venue has lots of classic touches and can hold up to 350 guests, ideal for large weddings. Located at 49 East Sunnyside Lane, Tarrytown NY 10591 (800) 553-8118
Lyndhurst Castle – Remember when we talked about fairytale weddings? Well, Lyndhurst castle is a place that can make that happen. If you always dreamed of being treated like royalty, get ready – this amazing location is the stuff of storybooks. Built in the early 18th century, this historical mansion and its nearby buildings will not disappoint. Contained within the 67 acres are a carriage house, rose garden, and observation tower, plus 300 guests at a time can be accommodated. 635 S. Broadway, Tarrytown, NY 10591 (914) 631-4481
Benmarl Winery – If you finally decide to sample the local wine scene, you'll love the Benmarl Winery. It not only allows you to sample the local wine, it gives you the opportunity to make it an integral part of your wedding. For those who love the idea of sipping a delicious glass of wine while overlooking majestic views, Benmarl is just the spot. This is the nation's most historic winery, and you can invite up to 200 of your closest friends to join you. 156 Highland Avenue Marlboro, NY 12542 (845) 236-4265
Stone Tavern Farm Home– Lovers of rustic venues will deeply appreciate the Stone Tavern Farm Home. If a cozy, country setting is what you're after, look no further. The sprawling lawn and lovely lighting will give you an amazing backdrop for all photos. You can dance the night away with 300 guests at this site. 2080 Upper Meeker Hollow Rd. Roxbury, NY 12474 (607) 326-3600
Whitby Castle – The best way to sum up the vibe that Whitby Castle exudes is "Elegant and classy". For those desiring to host an elegant, upscale affair, Whitby castle is a stunning choice. A massive green lawn and light filled dining areas make this space a cut above the rest. You and 250 guests can enjoy this bright and airy venue. 330 Boston Post Road, Rye, NY 10580 (914) 777-2053
The Kaaterskill Inn – The Catskill mountains truly have a lot to offer in terms of scenery and the Kaaterskill Inn gives you the opportunity to catch that scenery. Want to spend your wedding day surrounded by the hush of nature, the Catskill mountains, and beautiful lake views? The Kaaterskill Inn offers a supreme slice of New York country at its finest. 150 guests are welcome at this location. 424 High Falls Road Extension, Catskill, NY 12414 (718) 532-6631
Onteora Mountain House – If what you're looking for is a more intimate affair somewhere hidden in the forest, then Onteora Mountain House is a great option. This quaint and cottage-like B&B is perfect for you and 200 invitees. Host your wedding amidst the stunning mountain and forest views in this rustic lodge, breathing in the clean, fresh air and making memories to last a lifetime. 96 Piney Point Rd. Boiceville NY 12412 (845) 657-6233
Gedney Farm – The Gedney Farm is suitably geared to a more outdoorsy type of wedding with a focus on home grown food. This organic space with north-eastern charm holds everything you need for an amazing wedding celebration. Host your big day in a deep red, rustic barn with 250 people or more. 34 Hartsville-New Marlboro Road, New Marlboro, MA 01230 (413) 229-3131
The Farm at Pond Lily – The Farm at Pond Lily is another excellent option for an outdoorsy couple that wants to keep their wedding fresh and sunny. Sweeping trees and lakeside reflections accent this property. It's the perfect spot to get away. You may invite up to 350 friends and family members to join you at this natural and peaceful location. 365 W. Pond Lily Rd, Elizaville, New York 12523 (518) 303-2488
Bourne Mansion – The Bourne Mansion is just as stately and magnificent as it sounds. From the stately white pillars, to the dazzling fountain and landscaping, this site has it all. No need to cut the guest list in this elegant space. The venue can accommodate the large number of 400 guests for an amazing reception. 500 Montauk Highway, St. John's Gate # 2 Oakdale, NY 11769 (631) 277-7800
Glynwood Farm – The Glynwood Farm is an excellent place to hold your wedding if you've finally decided to keep everything local with the menu at your wedding. If you are looking for a place that inspires you with all the beauty of nature while encouraging people to be part of growing the Hudson Valley's local cuisine, this may be the perfect venue. Not only is it the most special day of your life, but it can be great for the entire community. 225 guests are welcome. P.O Box 157, Cold Spring NY, 10516 (845) 265-3391
Blue Hill at Stone Barns – The Blue Hill at Stone Barns feels more like a collection of venues with the same theme. This is a unique venue because there are several spots that can be chosen from for your party. In the town or in rural areas, this place has perfect options and tantalizing food! Bring 260 of your guests. 630 Bedford Road, Tarrytown NY 10591 (914) 366-9600
Crabtree's Kittle House – Crabtree's Kittle House is all about going the extra mile. This is a location for all who appreciate the finer things in life, this is a no-stress venue where you can receive as much guidance and as much attention as you would like for your wedding. Seats up to 225. Eleven Kittle Road, Chappaqua NY, 10514 (914) 666-8044
---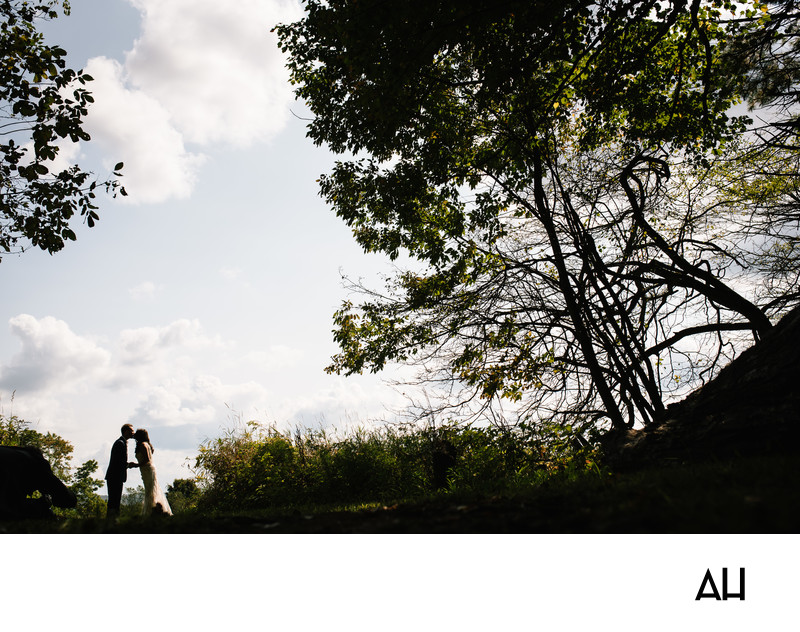 ---
Blenheim Hill Farm – How about combining the beauty of a nature with the depth of history? A breathtaking picture, and a reminder of the past, this venue was built in the 17th century. Ideal for all those history buffs out there who want a chance to sail through the years and observe the beauty first-hand. 20 guests are welcome to stay on the property, and nearby areas are happy to host 100 more for your special day. 673 Blenheim Hill Road, Jefferson NY, 12093 (212) 514-8411
Lambs Hill – Are you looking for a private, elopement-like wedding far away from the hubbub of the world? Welcome to Lambs Hill. Intimate, quiet and gorgeous, you will adore this space for your wedding! Ideal for small parties of 50 or less, you can observe the unobstructed views of mountains and greenery. Will all the solitude here, perhaps their byline should be "silence of the lambs" (pun intended) 51 Mount Beacon Monument Rd, Fishkill, NY 12524 (845) 765-2900
Audrey's Farmhouse – Calling all pet lovers! This lovely, simple country venue is perfect for those who want to bring along their furry friends. 200 guests are welcome! 2188 Bruynswick Road, Wallkill NY 12589 (845) 895-3440
Red Maple Vineyard – Here's another beautiful venue for wine lovers! If rolling hills, rustic farmland, and a crisp glass of wine sound like the perfect combination, look no further. Incredible catering and other extras will seal the deal. An outdoor tent makes it the right venue for larger parties. 103 Burroughs Drive, West Park, NY 12491 (845) 384-3057
Owls Hoot Barn – Another addition to our collection of trendy rustic wedding venues. This unique and adorable space is great for those looking for a bohemian or woodland vibe. 180 invitees are welcome to party with you. 386 Bronck Mill Road, West Coxsackie NY, 12192 (518) 755-1706
Bedford Post Inn – Bedford Post Inn feels like a hidden gem. You'll almost want to keep it a secret the first time you see it. Charming and nostalgic, this is possibly one of the most incredible places in New York to celebrate your marriage. The sprawling grounds and housing offer an intimate setting you and your guests will always remember. 954 Old Post Road, Bedford NY 10506 (914) 234-7800
Cedar Lakes Estate – Cedar Lakes Estate is the epitome of exclusivity. Views of the valley and all the space you can want, a place where 400 people can congregate for your big day. A lovely and private area for your wedding, complete with amazing food choices and plenty for guests to do. 1 Team USA Way, Port Jervis NY 12771 (845) 533-3328
Circa 1799 Barn – For those who are in love with historic venues, the title really says it all for this venue. Historic ambience, gorgeous scenery, and extreme exclusivity are what make up this location; they only do a few weddings each year, so you can be assured of their full attention. 105 Simons Road, Ancramdale NY 12503 (917) 922-4230
Rustic Orchard Barn – Rustic venues come in plenty on this list. Rustic Orchard Barn is another one to add to your list of options. With options like décor and an incredible space to work with, this venue will not disappoint. You and 200 guests will love the outdoor elegant feel of the barn. Rhinebeck, NY 12572 (518) 929-7801
Buttermilk Falls Inn – With one of the more fitting names for a venue on this list, Buttermilk Falls Inn is quite magical. Waterfalls, massive trees, wilderness and a space that feels antique and modern at the same time. 50 guests can comfortably stay at the Inn, and the bonus is that it is also a spa. Perfect for weddings! 220 North Road, Milton New York, NY 12547 (845) 795-1310
The Pioneer Farm – An incredible blend of whimsy, color and romanticism, this farm is a lovely location for anyone who appreciates the beauty of nature. Multiple modernized areas for your guests to stay in comfort are available, as well. 65 South Rte. 94, Warwick NY, 10991 (845) 545-2863
Foxfire Mountain House – Foxfire Mountain House is another beautiful venue that excellently captures the spirit of the Catskill mountains. Views the likes of which can be seen nowhere else, beautiful visiting quarters, and people who care about your wedding are all combined in this venue. Come see the Catskill Mountains and celebrate. 72 Andrew Lane, Mt. Tremper NY, 12457 (845) 688-2500
Bassinova-on-Hudson – Bassinova-on-Hudson is perfect for those who want to make the Hudson River a part of their wedding. Gently curving hills sweep the countryside of this lake house. Bright and fresh with a classic vibe, this venue will leave you and 250 guests completely speechless. 82 Bassin Road, Athens NY, 12015 (305) 803-3399
Basilica Hudson – Basilica Hudson is as much a part of Hudson Valley's history as the valley's very name. A spacious piece of architecture with soft echoes of a bygone era, any and all guests are sure to be accommodated by this cavernous yet incredible blank slate venue. For the creative bride and groom! 110 S. Front Street, Hudson NY, 12534 (518) 822-1050
The Hasbrouck House – This stone cottage-like structure lends a feeling of calm and magic the moment you see it. 150 people can enjoy the lush greenery and rustic atmosphere here. 3805 Main Street, Stone Ridge NY, 12484 (845) 687-0736
---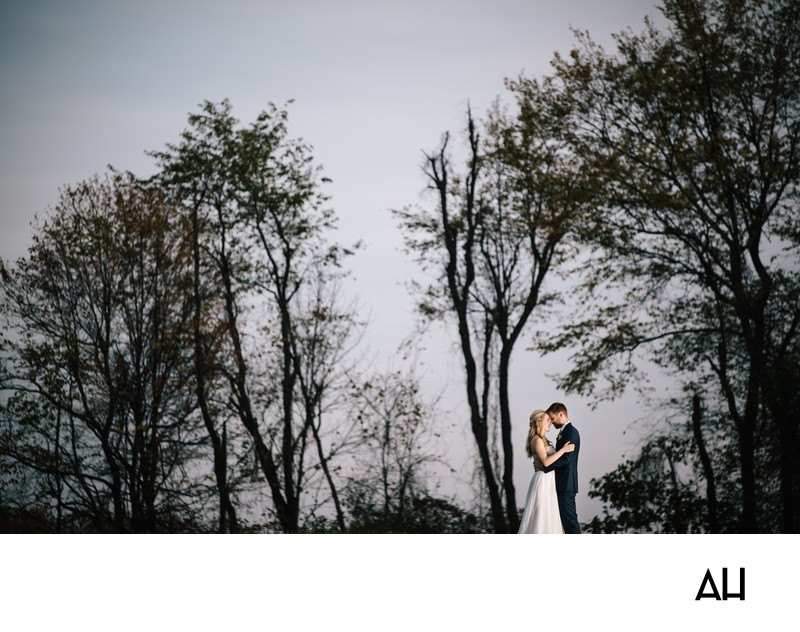 ---
Barn on the Pond – The Barn on the Pond might sound like a simple venue, but it offers so much more. This venue offers grandiose settings with multiple options. A fun place for lodging and nuptials, invite 150 friends and relatives! 1203 Glasco Turnpike, Saugerties NY 12477 (845) 247-3982
Boscobel House – This manor has a colonial look that is timeless and elegant, and the structure hails from the early 1800's. A shocking 800 guests are welcome at this site. 1601 Route 9D, Garrison NY, 10524 (845) 265-3638
Mohonk Mountain House – Incredible lake views, untouched by anyone but you and your 200 guests, with tall, imposing mountains, wildflowers and multiple venue options – could there be a more perfect spot for a wedding? 1000 Mountain Rest Road, New Paltz NY,12561 (845) 256-2053
The Barn at Liberty Farms – For those who wish to combine high style with farm life for up to 200 people. Waterside settings, horses and a homespun vibe are all made fashionable at this location. 60 Ostrander Rd, Ghent NY, 12075 (917) 539-9283
Caramoor Center for Music – 1,000 of your guests can enjoy the artistic romance of this space. Hushed gardens and Spanish architecture make the perfect getaway. 149 Girdle Ridge Road, PO Box 816, Katonah NY, 10536 (914) 232-5035
FEAST at Round Hill – A sprawling 12 acres at this private estate offers innumerable opportunities for gorgeous photographs. FEAST at Round Hill can accomedate over 200 guests. 110 Round Hill Road Washingtonville, NY 10992
The Capitol Theatre – For the artist and musician in all of us, may we present the Capitol Theatre. It holds up to 800 for receptions, all in a space with incredible lighting and ornate décor. 149 Westchester Avenue, Port Chester NY, 10573 (914) 934-9362
Liberty View Farm – A site known for their love of organic foods as well as weddings! 300 are welcome at this picturesque location. 340 Crescent Ave, Highland NY, 12528 (845) 399-9545
The Garrison – Rave cuisine reviews make this mountain getaway a magical oasis. There is plenty of room for your 200 guests to enjoy the Garrison. 2015 US 9, Garrison NY,10524 (845) 424-3604
Locust Grove Estate – What makes this place so special is their commitment to preserving wildlife and history. This museum is sure to delight you and your 150 closest companions. 2683 South Road, Poughkeepsie NY, 12601 (845) 454-4500
Blooming Hill Farm – The prettiest country wedding you can imagine! They have a commitment to local and organic meals served for their events, to the delight of you and your group. 1251 NY-208, Blooming Grove, NY 10914 (845) 782-7310
The Roundhouse at Beacon Falls – Meant for those with a flair for the latest and greatest trends, who still like to keep it classy. 200 people can celebrate here with you on your big day. 2 East Main Street, Beacon NY, 12508 (845) 765-8369
Paramount Country Club – This venue is aesthetically pleasing and high class. You and 360 others are in for grassy hill views and royalty treatment. 60 Zukor Road, New City NY, 10956 (845) 634-4626
Full Moon Resort – Elegant romance abounds at this venue with a Catskill Mountain backdrop. Ideal for any size group you may want to include at your wedding. Valley View Road, Big Indian NY, 12410 (845) 254-5117
Powelton Club – Among those who can lay claim to being one of the first golf clubs in the country, this posh venue has it all. Get ready for a wedding with loads of fun options for you and 200 people. 29 Balmville Road, Newburgh, NY 12550 (845) 561-4481
Falkirk Estate and Country Club – This delightful location has charming architectural detail, and beautiful grounds. You and your intended can even marry in the midst of the lovely gazebo. 206 Smith Clove Road, Central Valley NY, 10917 (845) 928-8060
---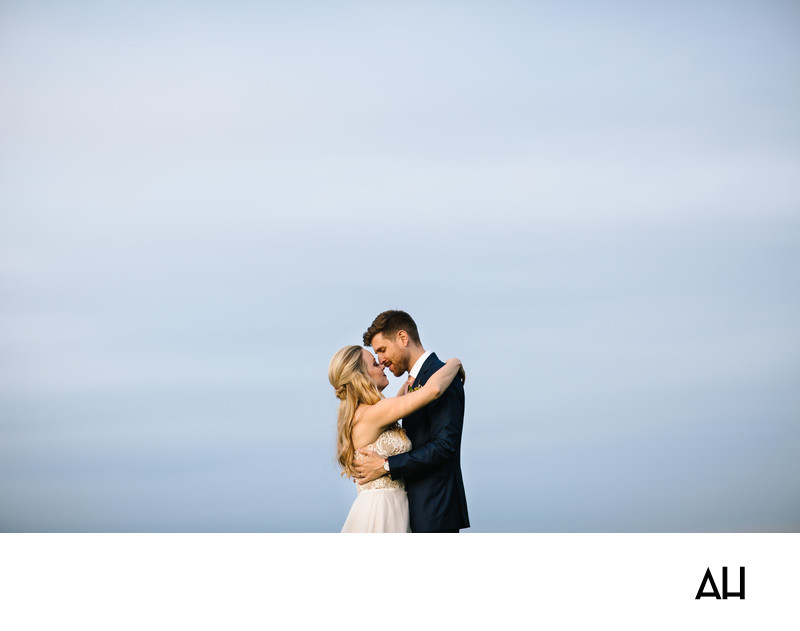 ---
Tuthilltown Distillery – Industrial and intimate, this setting will feel cozy even with 300 guests. Gorgeous waterfalls and wood structures throughout that bring a woodland vibe. 20 Gristmill Lane, Gardiner NY, 12525 (845) 255-1527
Shadow Lawn – Your 150 favorite people can join you and your fiancé at this venue. Naturally landscaped with lovely details, this spot is idyllic. 2233 Lucas Turnpike, High Falls NY, 12440 (845) 687-2302
Emerson Park Pavilion – If you adore places near to the water, you will love this venue. Perfect for any style wedding. 6861 East Lake Road, Auburn NY, 13021 (607) 882-9609
Kirby Hill Farm – A memorable and rustic location for you and your guests to retreat to. This venue has an abundance of wilderness views and will ensure a good time. 15 Kirby Hill Road, Pawling NY, 12564 (914) 519-7985
Tappan Hill Mansion – Loaded with history and high fashion, you must see this exciting spot. Set on the residence which used to belong to the famous Mark Twain; your 260 guests will be awed. 81 Highland Avenue, Tarrytown NY, 10591 (914) 631-3030 (GPS address is 200 Gunpowder Lane)
Highlands Country Club – High ceilings and plenty of space mark this venue. Amazing photographs will result from the incredible lighting. 955 Route 9D, PO Box 348, Garrison NY, 10524 (845) 424-3254
---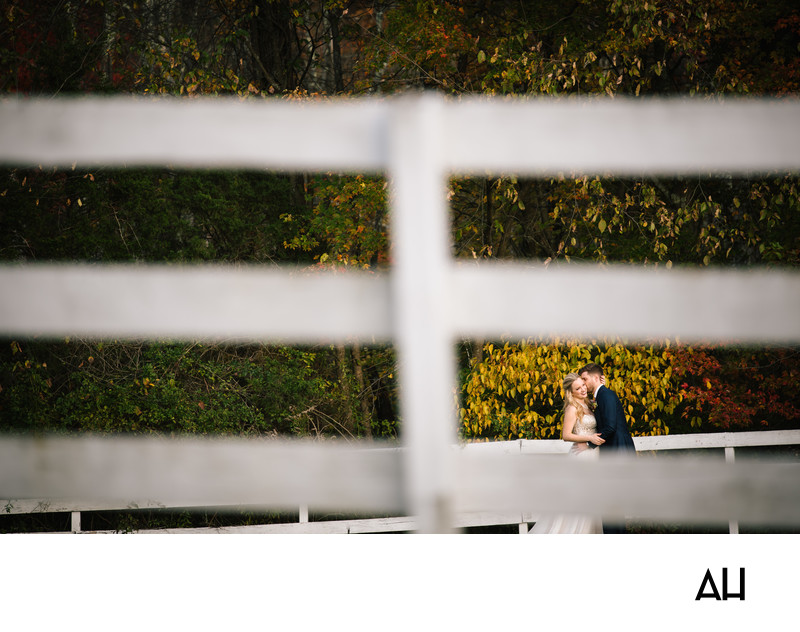 ---
Marriage isn't an easy decision. It takes a lot of thinking and literally affects the rest of your life. So, if you've finally made the big decision, congratulations! Now that you've got that out of the way, I'm here to tell you that you're not out of the woods yet. You now have to select the appropriate venue for your big day.
From the moment you say "Yes, I'll marry you!" everyone wants to know when and where you'll be holding your big event. Your potential in-laws, your neighbors, your friends, your parents, even the mailman, want to know where it's going down.
Granted, your wedding venue is nothing more than a backdrop for your special day. But a backdrop can do a lot to make or break a wedding. The photographs, the wedding films, the funny anecdotes your guests will remember, the notes they'll jot down into the guest book, all of these will have something in common: background. The details and nuances of your décor, the weather, the lawn, the beach; all these aspects of your wedding venue will be part of the framework of the overall memory of your special day. If you pick the right setting, you'll have a venue that fits in perfectly with your vision like pieces in a jigsaw. Well, I can't tell you much about vision; that's for you to work on. But I can tell you a little about venues, particularly those ones found in Hudson Valley.
A Dash of Hudson Valley History
You might have been dreaming of your wedding since your fairytale book reading days. If that's the case, then Hudson Valley has a large collection of scenic historic venues where you can bring your fairy tale fantasy to life. These are some really beautiful venues with a lot of character and beauty behind them. Their sense of mystery has never faded over time.
Hudson Valley Wedding Venues that are a little more Chic
On the other side of the spectrum are industrial chic weddings. Whether it's a converted factory or a loft, industrial spaces are just perfect for renovating into breathtaking spaces. They are edgy and they are expansive. This is the perfect blank canvas for artists looking to unleash a cool new design concept. Luckily, you'll find lots of these in Hudson Valley.
Industrial spaces which have been converted are also places where various materials can be combined in beautiful harmony. Metal, wood, and various salvaged products can be brought together to give a simple but beautiful look. Such venues are perfect for people looking to have a simple wedding that is nonetheless edgy.
Something a little more Intimate
For some, it's not about the size of the wedding; it's more about the feelings and the vibes. You might not want to deal with too many family members and friends at your wedding, preferring instead to go for something a little more intimate. In that case, there are plenty of these venues in Hudson Valley, each offering a different perspective on the concept of intimacy. You're bound to find something that appeals to your taste.
Take advantage of the Scenery
Hudson valley offers lots of picturesque venues with lots of flora and fauna to fawn over. From the 200 acre Deer Mountain Inn that offers unparalleled views of the Catskills Mountains to Willow Drey Farm, a beautiful pole barn in Delaware County.
Barns
Rustic will never grow old for some people. These are the free-spirited and the playful ones. For such people, who believe that nature is the most beautiful venue ever, a barn wedding will do. They certainly capture perfectly the countryside spirit of Hudson Valley and offer a stark contrast to the modern city vibes of nearby New York.
Choosing the Perfect Season for a Hudson Valley Wedding
Choosing the perfect season for your wedding can be a daunting task, particularly because it closely depends on what venue you've chosen. In the case of Hudson Valley, there's one season during which you can never go wrong: Fall! Fall is certainly the best time for a Hudson Valley wedding for a variety of reasons.
For starters, fall offers you a lot less stuffy weather. You don't have to deal with the awful humidity and heat that comes with the summer. Secondly, the vibrant colors will be excellent for your photographers. All of them will have a beautiful background that will be nearly impossible to match during any other season. There will not be any of the pressure that comes with summer and its vacation vibes and you can do everything in a happy-go-lucky way. That's the way it should be!
Despite the fact that autumn is perfect for your wedding, it doesn't come without its hassles. The busiest month in Hudson valley, as far as weddings are concerned, is September. Next on that list is October, a fall month. What should this mean for you? It means you'll be competing with hundreds of other couples, from the Hudson Valley and outside, for the same wedding spots. You'll need to plan well ahead if you're going to emerge ahead of the competition.
Book Early
It's basically a case of demand and supply. Demand will be high during the peak season and supply will be limited. You'll find vendors who service October weddings booked as early as January of the same year. If you really want to have a fall wedding, you'll have to do your booking early. There really isn't any other way around the matter.
You might be lucky, though, if you find a vendor who works closely with a variety of photographers, caterers, and DJs. These ones will typically have the capacity to handle multiple weddings at a time. However, if you find a vendor that doesn't do this, you'll have to be early or you'll be getting married much later than you had anticipated.
Whatever you do, and whatever date you choose to have your wedding in, don't put the cart before the horse. Make sure you do some shopping around so you can see what each vendor has to offer. Look at their schedule and see which dates are free. It will make plenty of sense and it's certainly better than settling on a date then finding that all the vendors you contact are fully booked on that day.
Don't Forget your Hotel Business
Whatever time of the year you decide to hold your wedding in, you certainly won't be the only one in Hudson Valley. Hudson Valley is a massive tourist destination and lots of visitors will be coming to revel in the sights and sounds of this beautiful place. Not all of them will have family and friends who they can crash with when they come, so you can imagine how full the hotels, inns, and lodges in the area will likely be. These are very same places where you're probably looking to accommodate your guests.
There also happens to be a lot of liberal arts colleges in the Hudson Valley area. We're talking about alumni weekends, homecoming weekends, and parent weekends in plenty, not to mention games and festivals. All of those events will attract an influx of people who will need a place to stay. Yep, even more bookings for the local hotels!
Again, planning ahead will help you in this case. First things first: get your venue for the wedding booked well in advance, as well as a good vendor. Once you're done doing that, call some of the local hotels and inquire about the availability of their rooms. It's a good idea to secure a room block at this point. That way you know that no matter how full the hotel gets, your rooms will be empty, waiting for your wedding guests.
Understandably, each hotel, inn, and lodging will have its own set of rules about how the booking will go. To be on the safer side, however, try to book more rooms than you are likely to need. Say you're only likely to use 5 rooms, but the hotel only allows you to block 10 rooms for your guests at a time. You should go for the 10 then start shaving them off as the big day approaches and you're more sure about how many guests will be coming in from out of town.
Other Random Things About Hudson Valley
---
The Hudson River
The main feature of the Hudson Valley is the Hudson River. If you've watched enough movies, or taken enough boat tours from New York, then you've probably heard your fair share of negative rumors about the Hudson River. Don't give them any heed. The Hudson River is beautiful, and you should consider taking some pictures right next to it with your groom on your special day.
Try the Local Wine
Believe it or not, there is plenty of homegrown wine in the Hudson Valley. Actually, the Hudson Valley has been producing wine much longer than anywhere else in all of the United States of America. Have you ever heard of the Cabernet Franc? What about the Seyval Blanc? If you've ever heard of any of those wines, consider trying them out. You might like them so much you'll have served exclusively at your wedding. A good place to start to get more acquainted with the local wine is the Hudson Valley Wine and Food Fest, held every September.
Try the Local Food
Hudson Valley offers some great cuisine and fresh ingredients to make it all magical as it is supposed to be. Whatever caterer you're hiring, make sure they're born and bred in Hudson Valley and you'll get some great food. As it turns out, actually, many of the best chefs in the world actually trained here at the Culinary Institute of America.