50 BEAUTIFUL HUDSON VALLEY WEDDING VENUES
---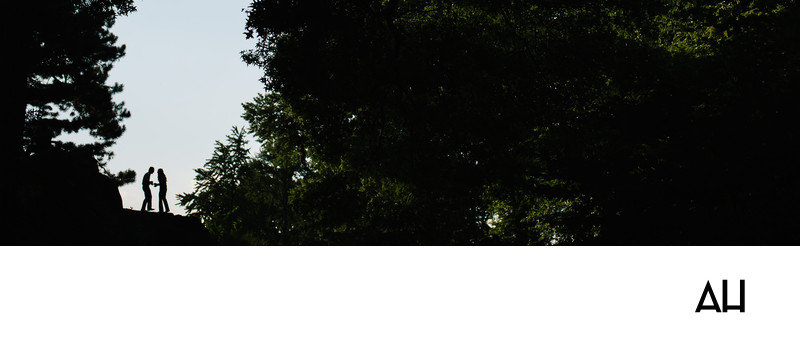 ---
Picturesque and versatile, Hudson Valley unfolds scene after vivid scene like no other place on the East Coast. If you are looking for an unforgettable place to say I do, look no further than Hudson Valley wedding venues.
You will find a selection of places that feel as though you've stepped back in time. Some wedding venues show off contemporary designs, or are even industrial spaces with exposed brick. With both greenery and water views, you are sure to find the perfect spot to host your wedding day whether it an outdoor wedding or an indoor one. Hudson Valley and the Catskills offer many historic venues that are newly renovated.
Your guests will love diving into the past with the areas that speak of the valley's history. You will find a wide selection of wedding venues on the Hudson River, one of the main features in Hudson Valley.
And let's not forget the incredible convenience to New York City. The Hudson Valley is a mere 60 minutes' ride by train or car. It might as well be worlds away for the hush and calm you feel upon arriving in a place of such stunning beauty. Your dreams will become reality at any of the Hudson Valley wedding venues.
The following Hudson Valley wedding venues is by
wedding photographer, Andrew Henderson
. If you are looking for a Hudson Valley wedding photographer and would like to book me,
contact me
.
---
Hudson Valley Wedding Venues
---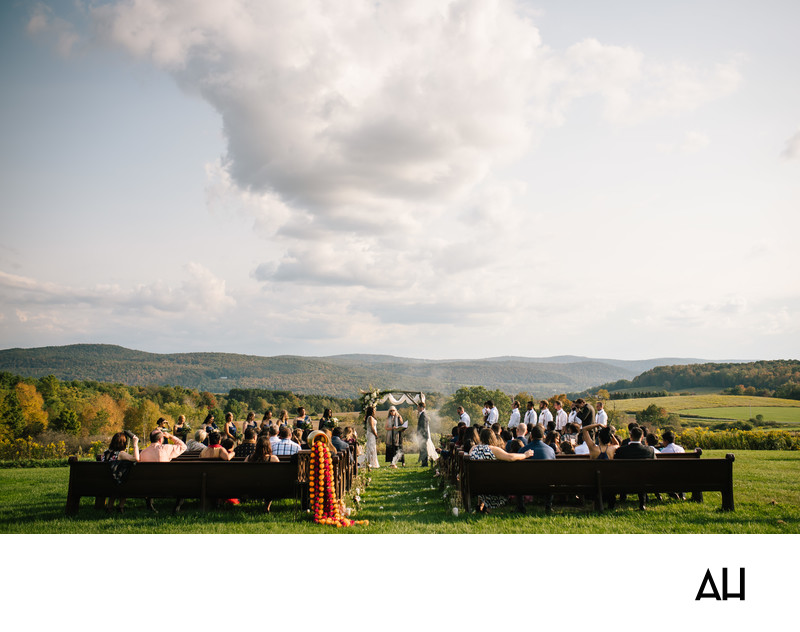 ---
Tarrytown House Estate – The Tarrytown House Estate captures the charm of the early 1900s. It is in the lovely Westchester area. It will make you go weak at the knees once you view this stone castle-like home with spacious grounds. A Tarrytown House Estate wedding has plenty of room for your guests
Tarrytown House Estate is the setting of The Legend of Sleepy Hollow. In fact, Washington Irving, the writer of the captive tale, lived in Sunnydale.
This Estate isn't very far from New York, being only 25 minutes away. It has been around for over one and a half centuries. It is full of the charm of a younger America that was beginning to find its footing in the world.
Some of the notable owners of this house include William Harris and Mary Duke Biddle. The latter of which names the house Linden Court as a tribute to the beautiful trees that are on the court.
There are also plenty of other attractions nearby. This includes the Rockefeller family estate, and the Phillipsburg Manor. The whole region evokes nostalgia in the casual visitor. It makes them reminisce a time long before they were born, almost as if they had a past life in that era. It is, in the most unassuming way, a beautiful experience. This venue has lots of classic touches and can hold up to 350 guests, ideal for large weddings.
The address is 49 East Sunnyside Lane, Tarrytown NY 10591 and telephone number is (800) 553-8118 .
Lyndhurst Castle – The Lyndhurst Castle is a great example of the kind of magnificence found in Gothic architecture in the United States. A Lyndhurst Castle wedding is a true setting for a fairy tale in all its splendor. It is on a piece of land covering over 100 acres and over 100 years of rich history. This castle, built in the early 18th century, has survived through the times. The grounds themselves are rich in greenery and a slew of tree species ranging from oaks to cherries. Additionally, they have the mansion and the carriage house.
The house has maintained most of its authenticity over the centuries. 80% of the furniture is still intact. It allows the visitor to relive, in graphic detail, the lives of the aristocrats who graced the house. One of tourists' favorites is the dining table, which is quite a site when decked out.
The best seasons to visit the Lyndhurst castle are spring and summer. There are more tours are available. This includes visiting the Butler area, the kitchens, and the bowling alley. There are interesting parts to the Lyndhurst castle, perfect for your fairytale wedding. This includes the carriage house, the rose garden, and the observation tower. Each has the right atmosphere for a special wedding, depending on what you're looking for. This wedding venue can hold up to 300 guests.
The address is 635 S. Broadway, Tarrytown, NY 10591 and telephone number is (914) 631-4481 .
Benmarl Winery – The Benmarl Winery dates back to the 19th century. It captures the essence of a different era altogether. The winery was started by an enterprising farmer who wanted to catch and ride the waves of the blooming wine grape industry. This farmer started his own vineyard and named it the Benmarl Winery.
The initial premises destroyed with time, often the case of a historic building. 200 years could not wipe away the charm of this beautiful vineyard.
A certain feeling of sweet nostalgia creeps up on visitors when they drive into the Benmarl Winery
.
The Winery has an inn associated with it. It offers a bed and breakfast. The grounds offer a plethora of options for those who would like to hold their wedding here. Accommodation arrangements are simple. You can plan for an entire wedding weekend, instead of restricting your magical event to a single day. Benmarl also allows you to sample the local wine which, if I may say, is exquisite.
A Benmarl Winery wedding has a generous capacity of 200 guests. It offers wedding planners the option to customize everything about the experience. The winery is perfect for those looking to have a simple but elegant dream wedding. Have your wedding at one of the nation's most iconic historical wineries. Make your wedding a memorable affair. You'll enjoy the photos later.
The address is 156 Highland Avenue Marlboro, NY 12542 and telephone number is (845) 236-4265 .
Stone Tavern Farm Home – The Stone Tavern Farm Home is an idyllic estate in Hudson that has managed to charm visitors for many years. This iconic house was established by the Hicks family. Back then, it hadn't reached the level of magnificence that it would later come to be well known for. It only achieved that much later, when it found its way into the hands of the Reynolds family.
In 1893, Richard Reynolds bought the Stone Tavern from the Hicks family for logging purposes
. He held on to the property until his death. His son, Ralph Reynolds, inherited the estate and held on to it until the 80s. He sold it in several parcels over the course of the decade. His son, the current owner of the property, bought several of these parcels back in the 90s. He established the Stone Tavern Inn as it is today.
This magnificent inn is a wonderful rustic wedding venue for your wedding. It has a cozy country setting that will charm your wedding in a beautiful way. Are you looking to have a wedding weekend instead of a one-day affair? Worry not, a
Stone Tavern Farm wedding
has plenty of lodgings for your guests. It can accommodate up to 300 of your guests at the wedding. The owners are very warm and inviting, giving the venue a homely feel to it.
It almost feels like having the wedding at your own farmhouse, only you realize after the wedding that you don't have a farmhouse
!
The well-manicured lawns make for a great backdrop for your photos. There is plenty of room where you can hold various activities and games for your wedding.
You'll also enjoy the inside of the main house, as well as the barn, where the rustic atmosphere is bound to give your wedding an aesthetic boost
.
The address is 2080 Upper Meeker Hollow Rd. Roxbury, NY 12474 and telephone number is (607) 326-3600 .
Whitby Castle – What are your needs as a couple? Are you looking to have a classy and elegant wedding that screams upper class? Imagine being able to have the wedding of your dreams in a venue that is for those with impeccable taste. Everything is taken care of, from the floral arrangements to the dinner table to the photography settings. Now, to sum it all up and make breathtaking, let the setting be a castle, where fairy tales come to life and princesses are born.
What you have, my friend is Whitby Castle. This is one of the most iconic castles in Hudson.
It lives up to its name by offering up a sleek combination of late 19th-century furniture, aesthetics and breathtaking views
.
The castle has several viable venues where you can hold about anything, from your wedding ceremony to the reception to the cocktail dinner
.
To top it all off, the warm staff are very cooperative and lend a helping hand throughout the planning process, allowing you to craft the wedding of your dreams out of the venue of your guests' envy
.
Speaking of guests, a Whitby Castle wedding hosts 250 guests. This makes the wedding as intimate as the venue, and that makes for a ton of magic. If you're thinking about getting amazing wedding photos, worry not.
The plush lawns offer an excellent backdrop to wedding photos, giving you memories you will be more than happy to look back on for many years hence
.
The address is 330 Boston Post Road, Rye, NY 10580 and telephone number is (914) 777-2053 .
The Kaaterskill Inn – The Kaaterskill inn is all about views. It offers some of the most picturesque views you'll find in the Hudson Valley. The Catskill Mountains can easily be seen in the distance, and the venue itself sports over 40 acres of plush lawns and spectacular scenery. There is just about everything you'd want when visiting the Catskills, ranging from breathtaking views to rolling greens to many acres of wooded areas. The footpaths are beautiful and take you along some of the oldest forests in the Hudson as well as the riverside in its watery magnificence.
The Kaaterskill has a lot to offer. The Red Barn can accommodate up to 150 of your guests and has space for tents that can hold the excess in the case of a large wedding. The laws are beautiful and perfect for dances and cocktails. A waterfall and arbor lead to a circle of trees that seem like they jumped right out of a fairytale.
You'll love the Pond House, which is an excellent venue for the after party. The main attraction, however, is the Dutch Barn Inn, which houses 6 luxury suites for guests and can accommodate up to 20 of your most distinguished guests for the night. There are plenty of Jacuzzis, private patios, and fireplaces within the suites.
The Kaaterskill Inn offers a plethora of possibilities for the couple looking to try something fresh and different for their wedding. From outdoor movies to nature walks to lawn games, you can craft a wedding to remember in this memorable location.
The address is 424 High Falls Road Extension, Catskill, NY 12414 and telephone number is (718) 532-6631 .
Onteora Mountain House – The Onteora Mountain House was built to provide a getaway for couples in the quaint forests of the Hudson Valley. This magnificent little cottage can accommodate up to 200 guests in what can only be described as an intimate affair.
Where would you like to exchange your vows? Are you the type of couple that wants to integrate nature into the process? If so, then the Onteora Mountain House allows you to do just that. Imagine standing on a deck 90 feet high and exchanging your vows. The Esopus Valley stretches beneath you in its majesty and glory as you look deep into the eyes of the love of your life and declare undying love and fidelity to them for the rest of your days in this life. The house itself is styled in the tradition of the Adirondacks and features over 9 decades of history and culture. The trees wave around you, almost in jubilation as you share this day with your closest family and friends.
The Onteora Mountain House has plenty to offer, with a pavilion over 3600 square feet in area where you and your guests can wine and dine as you dance the day and night away. The venue provides food, including the appetizers, salad, buffet, drinks, and the wedding costs. You can carefully plan the meals to fit right into the vibe of the wedding itself in what can only be described as a true forest wedding. An open bar allows you and your guests to indulge and let go of your inhibitions as you celebrate this beautiful day.
The address is 96 Piney Point Rd. Boiceville NY 12412 and telephone number is (845) 657-6233 .
Gedney Farm – The Gedney Farm is simplicity incarnate. This simple farm, however, is certainly elegant. If you're looking to have a Berkshire wedding weekend, then you've come to the right spot. The farm is located in the village of Marlboro, which has now been converted into a National Historic District. The Gedney farm itself seems to be the living embodiment of Old Berkshire architecture, sporting cedar roofs, and gambrel slate. The dormers and the cupolas have some of the most beautiful detailing I've ever seen on a farmhouse.
There are two barns on the property, built in Normandy style and sitting smugly in 37 acres of some of the most beautiful meadows and pastures in the North East. One of the barns used to be a dairy barn and now houses luxury guest suites, each with a granite fireplace, a tiled tub, and a private bath. The owners certainly spared no expenses in ensuring your guests get the experience of a lifetime in this venue.
The other barn is the Event Barn, where the magic happens. Here you can hold everything from the wedding ceremony to the after party in a rustic venue that reminds one of the Wild West. The Event Barn has 3 levels with each level opening up majestically into the other. The ground level is connected to beautiful courtyards and gardens by sliding doors. Here you can have your cocktails with the dome of the sky smiling down upon you from above. Your dinner and dancing session can take place on the inside.
The address is 34 Hartsville-New Marlboro Road, New Marlborough, MA 01230 and telephone number is (413) 229-3131 .
The Farm at Pond Lily – The Farm at Pond Lily is just as beautiful as the Lilies in the pond. If you're looking to have a truly amazing and personal experience in a rural location far from the hustle and bustle of the world, then this is the perfect place to hold your wedding. The level of customization that this venue allows you is unmatched anywhere else.
There are many places to hold different activities on your wedding day. One of them is the Barn, which has a very rustic air about it. You can also do it outdoors, with the plush meadows and pastures acting as your backdrop. If it rains, you can find shelter in the stables, with their beautiful wooden walls and cobbled floors. Here you can have your indoor dinner, cocktail, or dance, free of all the cares in the world.
The main barn can easily be customized in whatever layout you want to make your wedding ceremony or reception truly your own. Your guests can mingle here underneath the wonderful bistro lights or sit in the Adirondack style chairs around the fire pit and regale each other with stories. The natural ponds are another attraction that you will undoubtedly want to witness. It is from these ponds that the venue gets its name and they are every bit as beautiful as you might imagine. The fields slope away into the landscape, offering wonderful views of the surrounding country, making for a perfect background to your wedding photos. This venue will have you receiving thank you letters from your guests months after the wedding.
The address is 365 W. Pond Lily Rd, Elizaville, New York 12523 and telephone number is (518) 303-2488 .
Bourne Mansion – Are you a fan of The Great Gatsby? Have you ever wondered what it would have been like to live in that time and visit those mansions, with their splendor? Well, wonder no more. The Bourne Mansion captures the magic of the Gilded Age perfectly and offers a venue for weddings that want to capture the nostalgia of this period.
This impressive mansion was built in 1812 and mostly renovated at the turn of the 20th century, giving it the federal look it has to this day. Your guests will be ushered in through majestic wrought iron gates and drive up to the mansion on a pavement flanked by beautiful, well-kept trees. The mansion will rise up before them, almost like the morning sun, as they approach, and wow them with what has come to be known as one of the most iconic facades in America. The signature red brick, white pillars, and beautiful green lawns will immediately get them in a stately mood as they prepare to witness you and your significant other exchange your vows.
The best part of the mansion is the main ballroom, which has ceilings over 40 feet high, beautifully textured wallpaper, an awe-inspiring skylight, excellent finishes, wooden floors, and all the space for decoration you will ever need. If you want to take in the view, you'll enjoy the patio, which shows you acres upon acres of beautiful open space, as far as the eye can see. There you will see geese and deer among the lawns and, further still, the water's edge. This mansion is simply a work of art and, if you dare to hold it there, will turn your wedding into a work of art as well.
The address is 500 Montauk Highway, St. John's Gate # 2 Oakdale, NY 11769 and telephone number is (631) 277-7800 .
Glynwood Farm – There is some sentiment that Glynwood Farm is an excellent wedding venue for the environmentally conscious who want to support sustainably grown food. This may be true. After all, who doesn't want to make the world greener and more sustainable with their wedding? However, Glynwood is about more than just sustainability. This venue offers unrivaled beauty alongside its cuisine, with one of the most beautiful farms in the state at your disposal your wedding is going to be anything but boring.
Glynwood Farm's reputation as a wedding venue is so widespread and has grown so much that it has arguably surpassed the farm's reputation as a player in the movement for sustainable food production.
This beautiful farm is located at what was once an estate and represents the beautiful marriage of the 1790s colonial pastoral with the refinement of the 190s. Here you will enjoy breathtaking views of the surrounding fields, the beautiful woodlands, and the lakes nearby that never fail to inspire awe and respect in visitors.
This farm is a historic site and features a lot of beautiful stories in its past, lending the richness of its past to your wedding. Additionally, your contributions will go into supporting the movement to produce environmentally friendly and sustainable agriculture in the world. The cuisine is not only local and home-made; it is also absolutely delicious. The venue features a main house, the grounds, a boathouse by the lake, and a custom tour of the farm operations for you and your guests. If you want a wedding weekend, there are 3 guesthouses to accommodate your guests. 225 guests are welcome.
The address is 362 Glynwood Rd, Cold Spring, NY 10516 and telephone number is (845) 265-3391 .
Blue Hill at Stone Barns – The Blue Hill restaurant is an iconic restaurant with locations both in New York City and in the countryside. Our favorite, however, is the Blue Hill restaurant at Stone Barns. This is an expensive wedding venue, admittedly, but for good reason. The experience you will get here is likely to be the only one of its kind you'll ever get anywhere in the world, and the venue certainly doesn't disappoint for foodies. After all, the Blue Hill restaurant has been voted among the World's 50 best restaurants twice.
This venue is located on a historic property that is just the right mix of rustic simplicity, natural beauty, and the elegance of modern refinement.
So, what are you going to find at the Stone Barns? The most prominent building here is the hayloft, which is a stone building with a dramatic facade and a beautiful countenance. This happens to be the most popular spot for wedding ceremonies and receptions at this venue, and for good reason. If you've got more than 175 guests with you, you can buy out the entire restaurant dining room and have it all to yourselves. The cuisine here is simply magical and will add a dimension of beauty to your wedding that you couldn't have gotten anywhere else.
The courtyard is absolutely stunning and offers an excellent location for your ceremony and outdoor cocktail. Just hope the wedding will permit it. However, if it doesn't, the indoor spaces are equally stunning. If you want to pay just over half the typical weekend cost, you can hold your wedding at this venue on a weekday.
The address is 630 Bedford Road, Tarrytown NY 10591 and telephone number is (914) 366-9600 .
Crabtree's Kittle House – The Crabtree Kittle House is a restaurant and inn that was built near the end of 18th century. As such, it has an undeniable colonial charm to it. It was initially nothing more than a barn, the Kittle Barn, and the Carriage House, sitting proudly atop the Ivy Hill. Today it is one of those restaurants that boasts being farm-to-table and features a wine cellar that has won several awards. There's also an associated Bed & Breakfast at the Lawrence Farms.
This remarkable house has been sitting around for over 200 years and has a lot of history to it. It has gone through many purposes, including guesthouse, roadhouse, school, inn, and now a restaurant.
If you want your wedding to come to life uniquely and nostalgically, then you can hardly do better than the Crabtree Kittle House. The English garden is the perfect place to hold your ceremony while the dining room, with its high ceilings and stately finishings, is an excellent venue for a cocktail or a dinner. Here you will get to experience, first hand, the colonial charm of our founding fathers.
The atrium in the carriage room is another excellent spot where you can hold your reception under the dome of the stars, thanks to the natural light wafting in from the top. Why not cut your cake with the stars as your witnesses and exchange a romantic kiss under the heavens? If all you want is a wedding far from the rest of the world, in a Narnia-like hideaway, then the Kittle House is the perfect getaway. Seats up to 225.
The address is 11 Kittle Road, Chappaqua NY, 10514 and telephone number is (914) 666-8044 .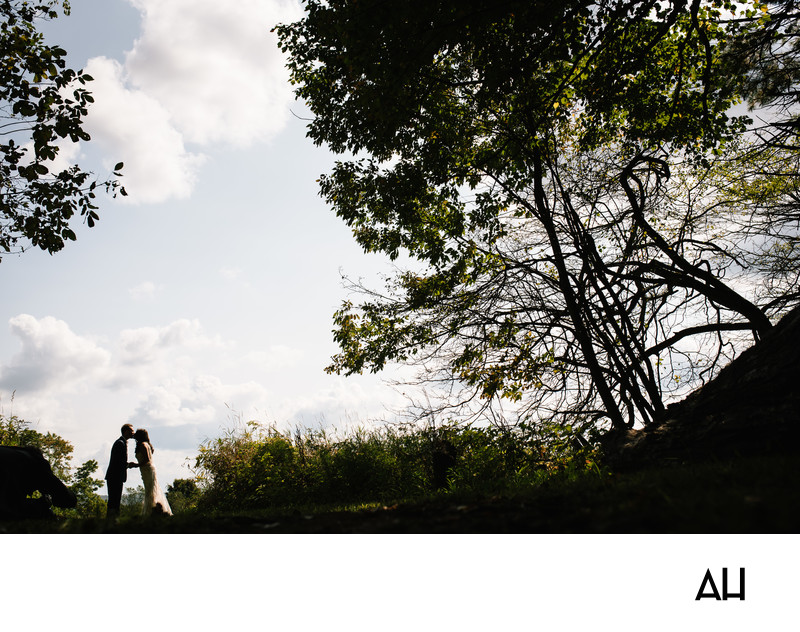 ---
Blenheim Hill Farm – There's something about farms that just gets me. A farm, in more ways than one, is a true retreat to nature. Here you go back to your roots as a human being and enjoy the basis of all modern civilization: agriculture. And yet, if you find a good farm, it's not just about the sentiments; it's also about the beauty. A well-maintained farm has endless breathtaking scenery. Blenheim Hill Farm is precisely that kind of farm.
This venue is a perfect blend of modern elegance and rustic charm. It is a working farm whose history stretches all the way back to the 1770s. Sitting on an expansive 150 acres of fertile and plush land, it provides the perfect setting for a fairytale wedding for a couple that seeks it.
You can have your ceremony by the beautiful lake and enjoy your cocktails by the maple sugar bush in one of the most beautiful forests I have ever been to. Once you've just about finished soaking up the outdoors, you can retreat to the barn for what can only be described as a memorable reception.
The barn is a piece of rustic art. It is three stories high and has high ceilings, large doors, and sturdy stone walls. You can decorate as you see fit with centerpieces, lights, and linens to create whatever atmosphere you would like. The food is made by Michelin-starred chefs and is absolutely delicious, adding to the cheerful mood of one of the most special days of your life. Finally, end your day at the fire pit, regaling each other with exciting tales of days past. 20 guests are welcome to stay on the property, and nearby areas are happy to host 100 more for your special day.
The address is 673 Blenheim Hill Road, Jefferson NY, 12093 and telephone number is (212) 514-8411 .
Lambs Hill – There are many different venues where you can hold your wedding. Some of them are historical buildings, such as mansions, museums, and memorials. Some are dedicated to a specific cause, such as a farm or a sustainable food production facility. Many more double up as unique restaurants and inns that are memorable enough to entice you to hold your wedding there.
And yet in all these categories, it's near impossible to find a place to fix Lambs Hill. This beautiful work of art was designed by an actual artist. Charlotte Guernsey, an oil painter with many accolades to her name and a BFA from the prestigious Rhode Island School of Design, imagined this venue and gave it much of the magic it holds today.
Perhaps what stands out the most for Lambs Hill is the vista it can afford. You get panoramic and unobstructed views of the Hudson Valley as it stretches away beneath you. The venue itself is designed with notable attention to detail. The amount of care put into the design and composition is the kind that can only be afforded by a true artist.
The venue is designed to leave as little a carbon footprint as it can. It has some animals on site of the equestrian variety, can only accommodate 2 guests at a time in the luxurious and tasteful Equestrian site, and only has parking for 10 vehicles. No limos or buses are allowed so if you have guests who need shuttling to the location you can opt for Eco Green Limousine, which has partnered with them. The guest limit is 50. This already tells you that this venue was designed for the most intimate and sentimental of weddings. Plan it well.
The address is 51 Mount Beacon Monument Rd, Fishkill, NY 12524 and telephone number is (845) 765-2900 .
Audrey's Farmhouse – Audrey's farmhouse certainly sounds like a modern establishment. It has definitely been maintained well as well. However, this beautiful farmhouse is nearly 300 years old, having been established in 1740. It is a Bed & Breakfast right in the middle of the Hudson Valley with the right mix of rustic and refined to make your wedding an absolutely enjoyable affair. What Audrey's Farm is most popular for, however, is an excellent addition that all their guests appreciate: They accept pets!
If you have any furry, or not furry but definitely of the non-human variety, friends that you would like to bring along to witness your special day, then Audrey's Farm has got you covered. They are also pretty easy to access, being located only 2 hours north of New York City and 25 minutes north of the much closer Beacon, New York.
There are plenty of spots where you and your guests can commune for the ceremony, reception, dinner, cocktail, or dance. The farm has beautiful hardwood floors and majestic ceiling beams that have been hewn by hand to make for a truly rustic appearance. The owners have paid special attention to the furniture, looking to mix the modern with the antique for a beautiful blend of furniture.
You can even bring along your own caterers and use the farm kitchen to whip up a great meal for your wedding guests. You can do this as long as the farm staff themselves aren't using the kitchen and don't forget the golden rule: leave the kitchen as you found it. 200 guests are welcome!
The address is 2188 Bruynswick Road, Wallkill NY 12589 and telephone number is (845) 895-3440 .
Red Maple Vineyard – The Red Maple Vineyard sits on an expansive 83 acres of some of the most prime land in the Hudson Valley. There are lots of features in this beautiful venue that each can make for a wonderful addition to your wedding: The herb garden, the vegetable and fruit gardens, the vineyard, the flower gardens, which always change, the fire pit, the reception tent, and the main winery building. Nearby, also within easy access, are the Hudson forests as well. In other words, you're spoiled for choice!
The highest point on the property is the Deer Ridge, which boasts stunning views of the Hudson River below. I can think of no better place to hold your ceremony, exchanging your vows with the river flowing peacefully beneath you. Simply said there are no better Hudson River wedding venues.
If you're looking for the perfect reception venue, you will love the winery building, which has gone through a massive renovation, just to suit weddings. There are two levels within it, with a grand piano, custom chandeliers, a bar and lounge, and a wine rack, all thrown in for good measure. If your guests spill out of the wine room, they'll find more than enough space in the 28-foot high tent attached to the winery building. This tent happens to be the largest one in the market, with perimeter lighting, café sidewalls, and a part of the stonewall that was on the original barn. The wooden floor is perfect for everything from table setups to dances. The Red Maple Vineyard is just about everything you could want in an ideal country venue for your wedding.
The address is 103 Burroughs Drive, West Park, NY 12491 and telephone number is (845) 384-3057 .
Owls Hoot Barn – If you give a hoot about your wedding experience, then you'll love the Owl's Hoot. I know, very corny. However, this place is that good: so good that only a corny pun can give it the credit it deserves.
AS is usual for such stunning barn locations, the Owl's Hoot barn is very old, its history stretching back to the 1800s. It features a collection of one large barn, the Dutch Barn, and a lot of smaller barns in a complex. They have all retained their rich history and heritage and will easily lend this to the atmosphere of what is arguably the most important event of your life.
The land around the barn won't be left behind, with its beautiful views. There are willow trees, old and wizened, lining a majestically winding creek, and beautiful wildflowers everywhere you look. It gives you a strong urge to just prance around in the fields and throw all your cares to the wind.
The opportunities for wedding photos are endless. You can pose anywhere on the property and, in a way, the photos will allow you to take a little of the barn home with you. The barn itself is expansive, with a capacity of up to 180 and plenty of space for dining and dancing. An attached pavilion can double up as the spot for your ceremony if the weather doesn't permit you to do it outside, and many more features exist in the smaller barns to allow you to hold anything from a cocktail to a dance as you see fit.
The address is 386 Bronck Mill Road, West Coxsackie NY, 12192 and telephone number is (518) 755-1706 .
Bedford Post Inn – Bedford Post Inn is hard to encapsulate, precisely because of how much it has to offer. This historic building stretches as far back as the 1860s and is every inch as beautiful as you might imagine. It always reminds me of colonial charm for a reason. For starters, the abundance of the whitewashed wood in the exterior architecture, combined with the wide wooden ceiling beams and pillars on the inside gives it a welcoming atmosphere that is hardly matched by any other kind of building.
This Inn has a life of its own, apart from being a venue for private events. It doubles as a restaurant, an inn, 2 restaurants, and a yoga studio offering yoga lessons. I can't stop imagining the possibilities when I think of it!
Imagine having your ceremony in the plush gardens of the inn, with the beautiful backdrop of Westchester County helping to frame the picture, acting as a magical background. Next, you have your reception in one of the two classy restaurants at the inn. The food here is absolutely delicious. There aren't many farm-to-fork restaurants that serve that kind of food anymore. Then you can have a yoga session in the yoga studio that you can rent out for just your wedding party. Or not, whatever floats your boat! If you want, you can head on inside to the many available spaces in the inn to enjoy a cocktail or a dance as you see fit. The married couple can also enjoy taking photographs around the property with some of the most beautiful backgrounds you'll ever find anywhere.
The address is 954 Old Post Road, Bedford NY 10506 and telephone number is (914) 234-7800 .
Cedar Lakes Estate – It's very hard to describe the Cedar Lakes Estate without giving a walkthrough of this excellent venue. The story all starts with the owners, who say that their oldest memories were made at the Cedar Lakes. This is where they grew up, and they basically lived what they can only imagine was every child's dream. They would wake up to refreshing mountain air, spend their summer days lazing by the lakeside, and enjoy some of the whitest Christmases anywhere in the country. The love they developed for this place was so deep that, no matter how far they went when they finally left, they always found themselves being pulled irresistibly back. The peace and tranquility was of a kind that couldn't be matched anywhere else.
You can enjoy the same. The only difference is that you won't be doing it in the innocence of childhood, but the full-blown awareness of an adult wedding. The landscapes, with their rustic elegance, will provide perfect backdrops for your wedding ceremony, reception, and cocktail. The venue has both indoor and outdoor venues for all the activities you might have planned out for your special day. The lakes, line with trees, will draw you in and you just might forget it's your wedding day and go skinny dipping! The rolling green hills and the mountains standing majestically will be a perfect backdrop for your wedding photos. Whether you're looking for intimacy or grandeur, the Cedar Lakes Estate has you covered. The address is 1 Team USA Way, Port Jervis NY 12771 and telephone number is (845) 533-3328
Circa 1799 Barn – Perhaps Rod Blackburn captured the essence of the Circa 1799 Barn correctly when he wrote in his book Dutch Colonial Homes in America: "Dutch barns have the spiritual quality of a cathedral in the wilderness."
The Circa 1799 barn is exactly that: a cathedral in the wilderness. It captures something elemental about colonial America that can be felt more than described, and yet I shall try my best to describe it and give you a picture of the feeling you should expect.
The Berkshire Hills are the backdrop of this excellent location, rising in the distant horizon as you approach the venue. You will see expansive cornfields to your east, going as far as the eye can see. You will be driving along a dirt road, making you feel more like you're in a horse-drawn cart than a car. Hopefully, now that I've given you a hint, you will hire a horse-drawn cart to carry the bride for this wedding. Once you arrive, you will see a farmhouse that has been around since, as the name might suggest, 1799. Behind it is the main attraction, the great Dutch barn. So tall is the roof of this barn that one can't help but think of the prow of a ship when they look at it. Inside it features rustic rafters, large beams hewn by hand, and an atmosphere with the solemnity of a cathedral. Who wouldn't want to hold their wedding here and enjoy a piece of the magic that was Dutch colonial America?
The address is 105 Simons Road, Ancramdale NY 12503 and telephone number is (917) 922-4230 .
Rustic Orchard Barn – The Rustic Orchard Barn quaintly captures the spirit of the beauty and the bounty of the Hudson Valley in a red wooden barn house. This barn sits comfortably in the middle of an apple orchard and mixes charm and history in the perfect proportions. If you're looking for an authentic feel of the country atmosphere, then you'll enjoy the ride up this venue in the orchard's characteristic sky blue pickup truck.
Why not exchange your vows with the love of your life under a canopy of trees. They could be your second officiants, witnessing your wedding in solemn approval. The effect will be even more magical if you decide to hold your wedding in the autumn when the leaves turn a fiery red.
The barn itself features high ceilings that lend themselves readily to custom light fixtures. You can lay out tables clad in linen below them to seat your guests for dinner or turn the rustic barn into a cocktail venue or dancing hall – whatever tickles your fancy, really. This venue is all about country beauty. Mason jars have been repurposed into just about everything, from light fixtures to flower vases.
And speaking of flowers, the wild country flowers are everywhere. You can arrange with the management of the venue to include some of them in your floral arrangements to capture the country charm. You can even have some of the orchard's apples included in your menu for good menu. Whatever your vibe, the Rustic Orchard can lend its country charm to it to make for the perfect country wedding.
The address is Rhinebeck, NY 12572 and telephone number is (518) 929-7801 .
Buttermilk Falls Inn – Buttermilk Falls Inn is a magical place fit for a fairytale wedding. It sits easily within a 75-acre estate flanking the Hudson River and featuring all the little extras that make a place exciting: waterfalls, beautiful gardens, and bridges. This inn was built with one thing in mind, which is obvious upon a brief tour of the grounds: elegance.
If you want, you can rent out the entire inn for a great wedding weekend and let go as the experienced staff takes care of your every need. 50 of your guests can join you in the inn's luxurious suites as you share the wonderful experience that is your wedding.
There are plenty of venues for your activities, both indoors and outdoors. The views from Hudson River wedding venues are spectacular as you exchange your wedding vows on the lower patio and then choose between the Barn and the Reception Patio for your reception. If you choose the barn, you will enjoy a rustic setting that can be transformed to accommodate just about any kind of activity. It simply oozes with rustic elegance. If you go for the Reception Patio, you get to use a large, pure white tent with a wide dance floor for those romantic dances with your spouse. You also get to enjoy an expansive view of the Hudson River as you do so. Here you will be surrounded by high ceilings propped up by wooden beams and light fixtures that give off an atmosphere of pure romance.
The address is 220 North Road, Milton New York, NY 12547 and telephone number is (845) 795-1310 .
The Pioneer Farm – The story of the Pioneer Farm stretches a few centuries back to the time of the pioneers who tamed the North American lands and turned them into colonies. The modern tale, however, begins in 1980. It was then that a group of expatriates from across The Pond (UK) decided to travel to the United States and bought the full 143 acres of the farm, seeking to restore it to the splendor it enjoyed of old. Over the past 3 decades, they have done a lot to preserve the land, its history, and glorious architecture and maintain it as a magical place where country weddings can come to life.
It doesn't matter what kind of wedding you're looking to have. Whether it's going to be glamorous and chic or rustic and traditional; whether you're going to have hundreds of guests or just an intimate party of your closest family and friends; the Pioneer Farm has you covered on all fronts.
The farm itself features expansive tracts of well-maintained land featuring woodlands by the river, rolling green hills and meadows, gardens with everything from flowers to herbs, and indoor venues for any activity you can imagine.
Exchange your vows by the banks of the Hudson River to the lulling sound of its flow, enjoy your reception in the barn and top it off with a farm-to-fork dinner prepared by the excellent farm chefs. You can even have a cocktail and a dance later on if you want. Additionally, you can enjoy the 50-strong accommodation facilitated by a safari tent, a few cottages, Airstreams, houses, and good old camping!
The address is 65 South Rte. 94, Warwick NY, 10991 and telephone number is (845) 545-2863 .
Foxfire Mountain House – Have you ever had an adventurous uncle who loved traveling around the world? Imagine if this uncle, presumably rich, had a country estate that acted as his getaway whenever he wasn't gallivanting around the globe. Now imagine he let you hold your wedding on his ten-acre estate, enjoying all the trinkets and treasures he had collected on his trips. If you find any of that romantic, then you'll enjoy holding your wedding at the iconic Firefox Mountain House.
This is a place where you can do just about anything. You can be hardy and traditional as you lounge on sheepskin rugs by the fireplace, or you can be modern and refined as you sit on leather sofas and vintage velvet. This venue was created to encourage both intimacy and community in what can only be remarked upon as the perfect combination of the two.
The inn, which is over a century old, sits on 10 acres of private property and is run by a writer and producer and a world-class chef. That already tells you the meals are going to be spectacular. There is a bit of everything: Moroccan tiles on the floor, deer antlers hanging on the walls, old silver, and prized butterfly collections.
You can exchange your vows by the pond and lily pool, hold your reception at the outdoor pavilion, with its breathtaking nightly views, and enjoy a cocktail and a dance there or inside the stately house. There are 11 guest rooms for you and your guests if you would like to have a wedding weekend instead. Enjoy sleeping on the custom-made beds and waking up to delicious farm-to-fork breakfast with a hint of Nordic country influence. And, of course, let us not forget the magical views of the Catskill Mountains in the distance to add the cherry on top!
The address is 72 Andrew Lane, Mt. Tremper NY, 12457 and telephone number is (845) 688-2500 .
Bassinova-on-Hudson – Just 30 minutes south of Albany and 2 hours to the North of New York City is the Bassinova-on-Hudson, what can only be described as a magical wedding venue. It sits comfortably on 31 acres of beautiful land, in the midst of which is a manor of Victorian splendor. This manor is in turn situated on top of a 7-acre hill with beautiful green lawns rolling gently down its sides. At the bottom, right by the bank of the Hudson, is a private beach.
The Bassinova-on-Hudson has been in the hands of the same family since 1973 and is a gated estate with a very affluent feel to it. Having the best day of your life here will guarantee that you remember that day with the fondest of memories for the rest of your life. You can hold your ceremony right on the beach, saying "I do" to the music of the Hudson as it flows majestically behind you and your significant other. Hold the reception on the patio, drinking cocktails by the pool and enjoying its sparkles. The mansion, with its beautiful décor and attention to detail, can host your dinner and dance.
Enjoy the night sky outside, with the stars smiling down upon you and your significant other as you enjoy a kiss. Let your friends and family be part of your special day by giving them a special day as well. Bright and fresh with a classic vibe, this venue will leave you and 250 guests completely speechless.
The address is 82 Bassin Road, Athens NY, 12015 and telephone number is (305) 803-3399 .
Basilica Hudson – Right upon the riverfront of Hudson is the Basilica Hudson. This old venue is perfect for the quintessential Hudson Valley wedding. It started out as a foundry and a forge but was later reclaimed. It is now a relic of the industrial architecture of the 19th century with its tall windows, steel trusses, terracotta roof, and exposed brick walls. It offers a vast amount of natural light and a 7,000 square foot indoor space as well as limitless options for outdoor setups.
From the wedding proper to the photoshoots, the Basilica Hudson offers what can only be called a diverse location. There is a private suite for the bride as well as a gallery adjacent to it that boasts 2,000 square feet in space. You can also rent all the chairs, tables, equipment, and lighting you'll need as well as assistance in production and the dance floor. It is run by sustainable sources of power as has plenty of parking spaces available. You can hold your cocktail party at "The Bar" in the West Wing and treat your guests to splendid views of the Catskill Mountains in the distance. In the North Hall, you can hold your ceremony and then hold the reception dinner in the Main Hall. This is a very large space that was meant to host the grandest affairs, such as dinners and long-winded dances.
The landscape surrounding the venue is anything but boring, with its range of mountains, hills, and the river winding its way determinedly through the valley. The Hudson Valley has everything to offer a nature-loving couple, and the Basilica Hudson seems to be its nexus.
The address is 110 S. Front Street, Hudson NY, 12534 and telephone number is (518) 822-1050 .
The Hasbrouck House – Hasbrouck House is a Dutch Colonial mansion from the 18th century. It has become the focus of this modern and elegant wedding venue and is a beautiful place to hold your wedding if you're looking for a mix between the elegant and the rustic. Situated in Stone Ridge, New York, this stone mansion can be accessed within only 2 hours, if you're driving in from New York City.
It consists of 4 buildings that together hold 20 suites for guests and the special couple, if they're thinking of having a romantic weekend instead of a one-day affair. Additionally, there is a restaurant, Butterfield, which offers nothing but delicious farm-to-table goodness and over 40 acres of the most serene lawns you will ever see.
If you're planning to hold a grand wedding dinner, then you will appreciate the Butterfield Hotel, a beautiful boutique hotel with a private dining room dedicated to providing the most intimate dining space you could ask for. The floor plan is designed to recreate a fireplace setting where you and your guests can sit to enjoy the items on the menu in tranquility. There is the Club Room, where you can hold your cocktails, sit down for games with your wedding guests, or just engage in good old conversation in a simple but luxurious setting.
If you really want to make things interesting, you will love the bar, where a large selection of the most exquisite local beer and wine exists, as well as plenty of cocktails. Hang around the bar or sit in the leather banquettes and take in the beauty that is your wedding day in the beauty that is Hasbrouck House.
The address is 3805 Main Street, Stone Ridge NY, 12484 and telephone number is (845) 687-0736 .
---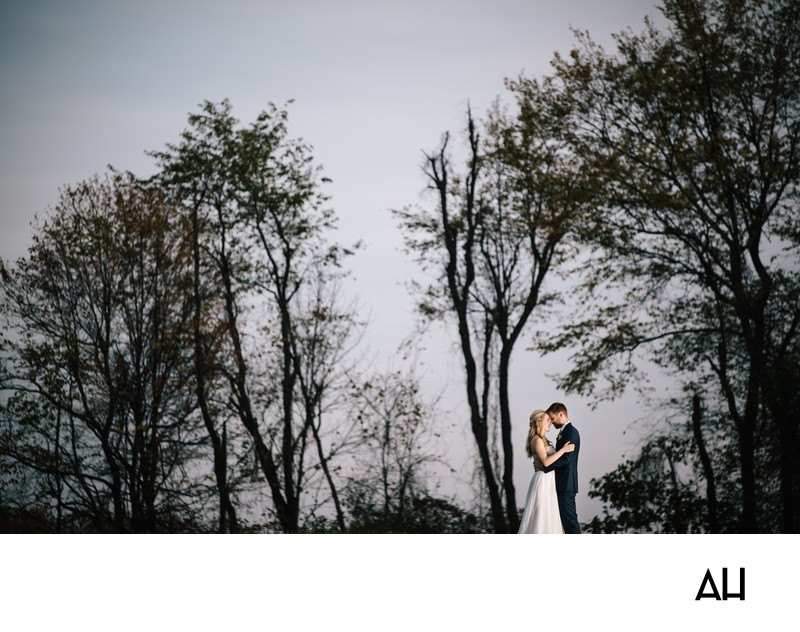 ---
Barn on the Pond – "Barn on the Pond" is such a simple name. It might lull you into thinking it's a simple location in a simple fairytale. You'll probably think it's the boring home where the adventurer starts their adventure at./ They inevitably go to more interesting places, have a lot of brushes with danger, and then come back to the Barn on the Pond with a new appreciation for the peaceful life.
If I were to liken it to anything I would liken it to Bilbo Baggins' Bag End in The Hobbit. And yet the Barn on the Pond is nothing like that. It is, perhaps counterintuitively, one of the adventurous places the protagonist visits. This barn is very unassuming on the outside but absolutely magical on the inside. It has all the amenities you might think of, including private parking, floating beds, and a gourmet kitchen. The master suite is a fantastic place for the bride and groom to spend their weekend if they're looking to have something a little grander than a one day affair.
When I first visited, the first thought to come to my mind was that the Barn on the Pond would be a fantastic place to hold both the wedding and the honeymoon after. The beautiful grounds have lots of spots where you can do anything from a ceremony to an outdoor cocktail with dances.
If inclement weather does not permit this, you can do it all on the inside and still have plenty of fun. The name will always be a little simple, but the venue never will be. Invite 150 friends and relatives!
The address is 1203 Glasco Turnpike, Saugerties NY 12477 and telephone number is (845) 247-3982 .
Boscobel House – The Boscobel House has a rich history behind it, having been demolished at its inception and then rebuilt shortly later, in a successful to return it to its former splendor. It was originally built by wealthy Loyalists in the period between 1804 and 1808. It was a beautiful house. Unfortunately, it was later demolished nearly a century and a half later, in the 1950s. This is because the house had fallen into a state of disrepair and dilapidation.
Luckily, some preservationists took it upon themselves to restore the house to its former glory. They began by taking as many architectural remain as they could from the ruins of the original and using them to rebuild it only fifteen miles north. They managed to make a beautiful house that was not only as beautiful as the original, but in many ways better.
You would be hard put to find any other building in America with a collection of federal furniture as extensive and beautiful as that of the Boscobel House. It has pristine grounds that are well maintained and a perfect place to hold your wedding ceremony.
The dramatic views of the Hudson River just yonder will give an added edge of beauty to your exchange of vows that not many other venues can boast of. You can hold your cocktails and reception dinner inside the mansion's halls, taking in the beautiful interiors and classical furniture as you share this special day with your guests. You can even apply for a membership in advance and spend an entire weekend at the house, rather than restricting yourself to a one day affair. 800 guests are welcome at this site.
The address is 1601 Route 9D, Garrison NY, 10524 and telephone number is (845) 265-3638 .
Mohonk Mountain House – Have you ever wondered what it would be like to hold your wedding in a castle? I know I have. You're probably thinking that to make this dream come true you'll have to travel to Europe and rent out one of those old castles. The whole trip to Europe is bound to be expensive, not for you alone, but for your guests as well. The stay is likely to be ridden with complications as well, what with the need to look for accommodations for all of your guests and so on. But you don't have to do any of that.
There's a beautiful Victorian castle waiting for you right here in New York, overlooking the Hudson River and with 40,000 acres of forest around it. If a fairy tale is what you're looking for, then the Mohonk Mountain House has got you sorted.
Let's start with the forest. You can go on lots of nature trails with your guests and organize for a ceremony somewhere in a glade in the forest. You can even do it right by the riverside. As for the castle itself, there are plenty of venues, right within, where you can hold your ceremony, reception dinner, cocktails, and dance. Enjoy the views of the surrounding woodlands from the balconies and patios. Indulge yourself in the luxury of the guest suites and have a honeymoon weekend in this fantastic venue right after your wedding. It's certainly going to be much cheaper than Europe. Perhaps the icing on the cake should be the award-winning spa, which will leave you feeling absolutely rejuvenated.
The address is 1000 Mountain Rest Road, New Paltz 12561 and telephone number is (845) 256-2053 .
The Barn at Liberty Farms – This barn was built for just about everything. It will accommodate you, whether you're looking to have a small gathering of family and friends for your wedding or a grand affair. Whether you're looking to have a simple family meal or a great dinner with multiple dishes, the Barn at Liberty Farms is flexible and will likely be able to fulfill your deepest desires.
The barn sits right in the middle of a large 300-acre farm which is well known or its certified organic farming. The barn itself used to be called home by thoroughbred stallions and has now been converted into the perfect setting for your dream wedding. Whatever you're looking to include in your wedding, the barn is likely to be able to accommodate you.
You can have your photos taken right on the hilltop. You can hold your ceremony in the paddock, which is perfectly manicured, proceeding to the lawn for your cocktails and the barn proper for your reception dinner and plenty of dancing well into the night.
Your day will be made super special by the willow trees and the farm, with all its magnificent horses. You will enjoy your walk through the orchards and the view from the hilltop, which shows the Catskill Mountains in all their magnificence. This barn is a classical mix between rustic and chic and will undoubtedly give you unforgettable memories of your special day, elevating your wedding day to becoming the absolute best day of your life.
The address is 60 Ostrander Rd, Ghent NY, 12075 and telephone number is (917) 539-9283 .
Caramoor Center for Music – This venue is listed on the National Registry of Historic Places, so you can already imagine what a great place it is. It sits on 90 acres of a beautiful estate and includes everything from beautiful trails in the woodlands to spectacular manicured gardens.
This excellent venue has plenty of outdoor spaces for you to hold different activities and the setting has nothing but beautiful views and fresh air. There is the Sunken Garden, for example, which is a formal garden set in three tiers in the middle of the woodlands and offers the perfect setting for a wedding ceremony. Once you're done with that, it should be fun holding your reception in the Italian Pavilion, a beautiful historic spot. You can move on to the Reception Tent for your dinner and dance away the night to your heart's content. If you have a particularly large party, the Italian Garden can host up to 800 guests.
The Tapestry Hedge is perfectly scenic and the Venetian Theater is both spacious and airy, ensuring you and your guests will have a good time. My personal favorites are the Spanish Courtyard and the Formal Dining Room, where beautiful architecture prevails. Even if you're looking to have a more intimate affair, the Caramoor Center for Music and the Arts does not disappoint. The Rosen House is there for just that, with a capacity of 50 guests. There you can have a good time with a few close friends and family, taking in the day in all its glory without a care in the world.
The address is 149 Girdle Ridge Road, PO Box 816, Katonah NY, 10536 and telephone number is (914) 232-5035 .
FEAST at Round Hill – FEAST at Round Hill has over 20 years of experience catering the Hudson Valley. They have always had the one goal of bringing your personal wedding vision to life in a way that is unique to you. The venue itself is very easy to find, and happens to be located about an hour away from the nearby North Jersey, Westchester, and Manhattan.
It sits on 12 acres of plush land and has been designed as an exercise in opposites. The impression you get from the outside is that it a place of majesty and grandiose. However, as soon as you step into the venue, you immediately get the impression of intimacy and homeliness. It's like walking into an old friend's beautiful estate.
Your wedding at Round Hill will be one of a kind, and we don't say this slightly; the staff have a way of taking nothing more than a dream and turning it into an elaborate affair that you would be hard put to reproduce anywhere else. You can hold your wedding ceremony in the outdoor garden with not only your guests as your audience but also the petunias, lambs ears, impatiens, mums, trumpet vines, honeysuckle, silver lace, hydrangeas and hostas looking benevolently on and, perhaps in their own silent way, cheering at your union.
The grounds are free to stroll around for your 200 guests, who can wander through the numerous parlor rooms, including the pond site, the decks, porches, fireplaces, and garden pathways. All of these make for excellent spots to hold your dance sessions, cocktail hour, and reception dinner. But if you really want to get the dancing on, you should go for the main dance floor, with its 1,600 square feet of awesomeness.
The address is 110 Round Hill Road Washingtonville, NY 10992 and telephone number is (845) 497-7476 .
The Capitol Theatre – The Capitol Theatre is a beautiful place. This fantastic venue is just about configurable for any event that you can imagine. It is, first and foremost, the venue for many successful concerts. However, it can also host your wedding.
Right at the entrance is the bar, which is fully stocked, by the way. You'll also love the look of the foyer: red curtains, rich with color, and walls detailed in incredible gold. You will feel the full force of the elegance of this venue. When you want to hold your reception in the theatre, it's as simple as taking off the seats and setting up elegant round tables in their stead. The lighting is from another world, shining different radiant colors on your party in a combination that perfectly matches your décor choices.
You can have your cocktail at Garcia's, the bar at the lobby. Here you can drink to your hearts content and enjoy music all night long. Garcia's isn't just a bar, by the way. It is also a fully-fledged music venue, which means you can have a DJ working up the crowd for a great party that lasts till the crack of dawn. Additionally, the bar can also serve as a venue for more intimate events if you're looking to invite only a few close friends and family for your wedding. It doesn't really matter, at the end of the day; whether you're having something intimate or a grand affair, the Capitol Theatre has something for everyone.
The address is 149 Westchester Avenue, Port Chester NY, 10573 and telephone number is (914) 934-9362 .
Liberty View Farm – Liberty View Farm is well known for having the best attention to detail. The land can best be described as Bucolic and vibrant. The greatest focus in this farm is to make the greatest impact with the decorations, and the organizers manage to do just that with your wedding.
The farm itself is well known for its dedication to organic farm, with their slogan being to fight hunger organically. They are, however, also known for being a great wedding venue and have even been featured in Martha Stewart's magazine. If you're an advocator for both beauty and organic farming, then you'll love holding your wedding in this fantastic location.
The backdrop is certainly beautiful and will be a great addition to your wedding photos. The views of the farm and its gardens are also fantastic, with nearly every contingency having been taken into consideration when the farm was being built. You'll also love having meals right there, what with the farm to table philosophy and the great chefs who work at the farm.
You might want to start calling them "producers", because that's what Liberty View Farm calls all of its staff members. And why is that? Because the good people at Liberty View Farm see the wedding couples that come to hold their weddings at their farm as stars. This wedding venue has plenty to offer for your wedding plans, especially if you're the kind to have a long wedding spanning anything over three days. From the barbecue to the cocktail, everything will be taken care of. Enjoy!
The address is 340 Crescent Ave, Highland NY, 12528 and telephone number is (845) 399-9545 .
The Garrison – The Garrison and the neighboring Highlands Country Club both started out as private estates in the 19th century. They have since metamorphosed into the beautiful recreational centers that they are today. Initially founded by members of some of the most influential families in the United States of America, the JP Morgans, and the Osborns, the resorts have now grown into beautiful places they are today.
Have you ever wondered what it would be like to hold your wedding in a gold course? Well, here's your opportunity to stop wondering and try it out. The Garrison features a golf course with 18 holes and 72 par. This awesome venue sits right in the middle of the Hudson Highlands and offers breathtaking views all around. But that's not where the fun ends.
There is the Valley Restaurant, which offers some of the best cuisines you will have anywhere in the world. It also has some of the best banquet facilities in the country for your wedding activities.
This 300-acre expanse of pristine land is manicured to the slightest detail and offers nothing but beautiful backdrops for your wedding photos. You can see the Catskill Mountains and the Hudson River not too far away and enjoy the beautifully designed interiors of the banquet facilities for your reception dinner, cocktail party, and dances. If you're looking for more, such as a full wedding weekend, you'll be happy to learn that there is an inn where you and your significant other can spend a weekend pampered with luxury.
The address is 2015 US 9, Garrison NY,10524 and telephone number is (845) 424-3604 .
Locust Grove Estate – Locust Grove Estate started as the home of the renowned inventor and artist Samuel Morse, who commissioned architect A.J. Davis to design it for him in 1851. The Italian style villa sits in the midst of 200 acres of one of the most beautiful estates on its side of the Hudson. The estate was later purchased by William and Martha Young in 1895. They immediately set to work transforming the mansion into something of a little museum with their vast collections of antiques and artwork. Their daughter, Annette Innis Young, who lived on the estate well into the 1970s, did her best to preserve it as it had been when her parents were still living there. Before her death, she converted it into a not for profit museum so people could come and marvel at the beautiful artwork and antique furniture.
It's a magnificent place to hold your wedding, with lots of spots all over the well-kept grounds to hold your ceremony and reception. The house itself can be a perfect spot for your ceremony and reception, with a capacity of up to 150 of your guests.
Take in the beautiful scenery and the picturesque landscape of what can only best be described as the preservation of a slice of heaven. Make your day super special and share it with your closes friends and family. You'll look back at the pictures many years from now, and you will have nothing but fond memories of the fairytale wedding you had.
The address is 2683 South Road, Poughkeepsie NY, 12601 and telephone number is (845) 454-4500 .
Blooming Hill Farm – Perhaps the best way to understand the charm of Blooming Hill Farm is to learn their story. This farm was started by Guy Jones, an Albany Lawyer who decided his calling was agriculture, in the 1980s. Back then, all the farm sold were vegetables at the farmers' markets in the area and in nearby New York. Guy Jones wasn't just selling any kind of vegetables, however. He was selling specialty vegetables that were rare and hard to find in the markets. This caught the attention of the burgeoning chefs and they came to buy more and more of his produce and even began giving him private orders to source some of the rarest fruits and vegetables and supply them exclusively. The word spread about Blooming Hill Farm's specialty products. The farm grew in reputation and so it has become the go-to supplier for lots of rare and unique crops for many high end restaurants in the surrounding areas of Hudson Valley, New Jersey, and New York.
That said, imagine the delicious meals your guests could enjoy on this farm. But it's not just that; you also get the 100 acres at your disposal to organize the wedding of your dreams. All the buildings are there for you to hold your reception dinners, cocktail hours, and dances. There are tents, dance floors, and specialty glassware and linen that, when combined with beautiful décor and lighting, will give your wedding ceremony that magical edge it needs to become a memorable event.
The address is 1251 NY-208, Blooming Grove, NY 10914 and telephone number is (845) 782-7310 .
The Roundhouse at Beacon Falls – When I first visited the Roundhouse at Beacon Falls, I was rendered speechless. It absolutely felt like the setting for a very special kind of movie. I couldn't stop thinking about those movies where bankers and the upper class of society go to have their deep conversations about the future of our country. But it was more than that as well. It could just as easily be the romantic getaway that a Fortune 500 CEO plans for himself and his better half on their honeymoon. There were so many emotions bubbling inside me when I witnessed this piece of art that I had to take a moment to catch my breath.
The Roundhouse is an historic property sitting right beside a waterfall. There you can sit at the restaurant and watch the water do the motions every single day as it follows its seemingly preordained path. As if to demonstrate the contrasts in the style of the venue itself, the roundhouse also overlooks a street corner and a creek. Here nature and modernity meet in a tranquil nexus that will never cease to amaze the viewer. You have the event space, the restaurant, and the boutique hotel at your disposal.
The event space is especially large and can accommodate up to 200 people. Here perhaps you can have your dance or the cocktails. The reception can happen in the restaurant, where your guests will be treated to world-class cuisine. The ceremony you can have right over the waterfall, with photographers capturing every moment. Once you say "I do", it will be as if the waterfall will be roaring in applause.
The address is 2 East Main Street, Beacon NY, 12508 and telephone number is (845) 765-8369 .
Paramount Country Club – The Paramount Country Club is a piece of Heaven sitting on an 8 acre stretch of land in New City. The club offers unparalleled views of the Ramapo Mountains in the distance and a pristine golf course on the grounds.
There are lots of venues within the club that you can use for your wedding, including the Member Grill, the Grand Ballroom, the Formal Fountain gardens, and the Outdoor Terrace. Each has something different to offer and will bring loads of fun to your wedding activity, as well as a healthy dose of elegance.
If you're into outdoor weddings, then you'll enjoy exchanging vows with your significant other in the Formal Fountain Gardens. There the tranquil atmosphere will bring an element of peace to your lovely day. You can then head on to Outdoor terrace to enjoy your cocktails and appetizers. It is a two story building made out of immaculately laid bricks.
The Grand Ballroom will be the perfect spot to hold your reception dinner as well as dance. The windows stretch all the way to the ceiling and let in an abundance of natural light, allowing the heavens themselves to look in and enjoy your wedding as much as you and your guests.
The menu is bound to make your taste buds tingle, as the Executive Chef and his team pride themselves in whipping up some of the best meals around. The staff also lends itself to your planning process, ensuring your wedding will be something you will fondly look back to for the rest of your life. You and 360 others are in for grassy hill views and royalty treatment.
The address is 60 Zukor Road, New City NY, 10956 and telephone number is (845) 634-4626 .
Full Moon Resort – The byline for the Full Moon Resort is simple: "A magical blend of lodging, music, and nature." That's precisely the feeling I got when I visited them. They blend these 3 in a beautiful way that you're bound to appreciate.
There are many things you can imagine doing for your wedding when it comes to the Full Moon Resort. You can imagine a gather of your closest friends and family on the hillside, in a field of beautiful flowers, or even on a grand lawn, sitting under a large white wedding tent. The Esopus Creek gives a silent acknowledgement, not too far away, as you and the love your life exchange your vows.
The best part of it will be the fact that you will have planned all of it, crafting your own perfect wedding in one of the best resorts in the Hudson Valley. You can't really speak of a typical wedding at the Full Moon Resort. Everything is pretty much unique and the staff will work closely with the wedding couple from beginning to end to make sure they make the wedding of their dreams the wedding of their reality.
Whether you're looking to have an intimate affair with only a few select guests in attendance, or want something a little grander, the Full Moon Resort will have no trouble accommodating you. From the formal dinner to the accommodations for those who want a romantic wedding weekend, everything Is taken care of and all you need to bring to the table is a mind, body, and heart ready to have the best time of your life.
The address is 12 Valley View Road, Big Indian NY, 12410 and telephone number is (845) 254-5117 .
Powelton Club – The Powelton Club was established in the year 1882, and happens to be one of the oldest tennis and golf clubs in the country. It is located on 100 acres of pristine land smack in the middle of the Hudson Valley.
Sitting on the western shore of the Hudson River, this excellent country club has some of the most spectacular views of the golf club and the surrounding countryside. You can hold your wedding here, taking advantage of the beautiful grounds to hold your ceremony, reception, and cocktails, of course.
Why not hold the ceremony in the golf course, with well-manicured grounds stretching out around you? You can also choose to do it in front of the stone fireplace in the clubhouse. Both are excellent choices and will contribute their own level of beauty to your wedding. You will also have the option of the pool deck for your cocktail hour, enjoying a few drinks by the beautiful pool. The atmosphere is bound to be electric and fill everyone with intense energy.
Finally, the Dining Room will be the perfect place to have your reception dinner. It features walls with neutral colors that will blend in very easily with whatever wedding décor you choose for your occasion. The stone fireplace itself has some of the most comfortable furniture I have ever sat in, and it certainly has a way of making everyone feel at home. If you haven't had enough of the drinks, have a good time at the bar, where you can enjoy a few drinks as you gaze out at the club grounds and marvel. Get ready for a wedding with loads of fun options for you and 200 people.
The address is 29 Balmville Road, Newburgh, NY 12550 and telephone number is (845) 561-4481 .
Falkirk Estate and Country Club – This beautiful venue sits on the foothills of the magnificent Ramapo Mountain Range. The Falkirk Estate and Country Club can easily accommodate weddings of just about any size. Whether you just want to hold a wedding dinner with your closest companions, or you want to hold a grand wedding that will be on people's tongues for a long time, Falkirk Estate and Country Club pretty much has you sorted.
The landscaping is some of the best you'll find in the Hudson Valley. The waterfalls are a beautiful bonus, and you will absolutely fall in love with the gazebo. You can also take some of the most beautiful photos ever in the Historic Stone Gate House and the Rustic Barn, both of which have long and illustrious histories stretching back many years.
The staff are very supportive and will hold your hand every step of the way, helping you craft the most beautiful day of your life. You can exchange your vows in front of up to 300 of your guests in Estate grand Ballroom, with its floor-to-ceiling windows that offer breathtaking views of the golf course outside. The bar at the mahogany wood fireplace also happen to have a three hundred and sixty degree view, allowing you to make it the focus of your cocktail hour, or even the dance. The outdoor patio is a great sight at night with the illuminating white lights and the up-lit waterfalls. The gazebo and the birch trees will help with the romantic atmosphere, perhaps even encouraging you and your significant other to fall deeper in love.
The address is 206 Smith Clove Road, Central Valley NY, 10917 and telephone number is (845) 928-8060 .
---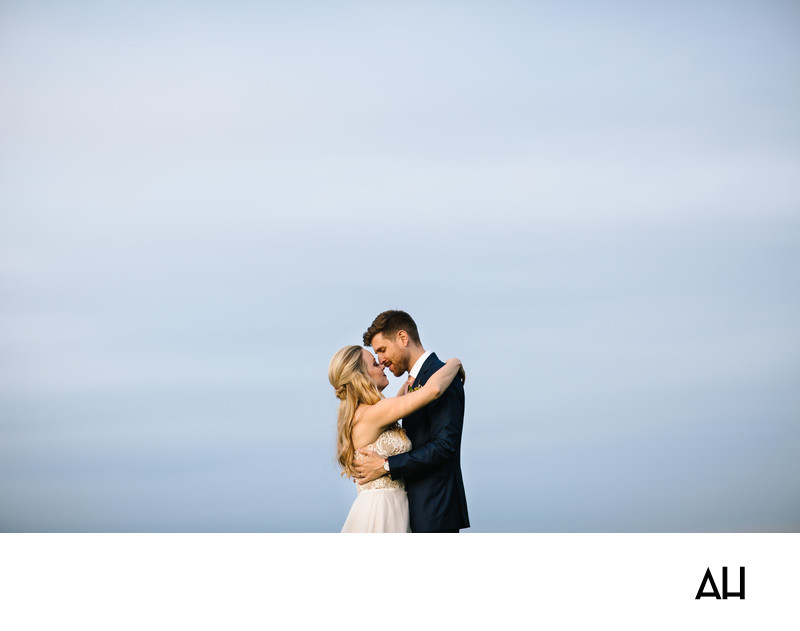 ---
Tuthilltown Distillery – Tuthilltown Distillery is a working distillery located in Gardiner, New York. It has a well-trained wedding and events team that is just aching to help you create the most beautiful wedding you could have imagined. They offer unparalleled amenities and services. They also have a plethora of spots on their property, each of which lends itself very readily to whatever activity you envision for your wedding. You therefore have a whole host of options for the places to hold your ceremony, cocktail, reception dinner, and evening dance.
The venue is full of authenticity, including the millstones, the original gears, and the well-weathered wood. The atmosphere is both unique and rustic, surrounded by a beautiful landscape and melodious waterfalls. Here at Tuthilltown Distillery, which is itself a success resulting from many years of hard work and determination, there is a strong belief in dreaming the biggest you can, and then setting out to turn that dream into a reality.
The staff works enthusiastically and tirelessly to carve your vision into what can only be called an ornate masterpiece. Memories will be created here that will last you and the love of your life your entire lives. Whether you're the outdoorsy type of prefer an indoor affair, both will offer you breathtaking views of the nearby Shawangunkill River, snaking its way through the pristine valley.
Let the sounds of the water rushing to its destination provide you with the music you will use as accompaniment to your vows. Let the beautiful mountains in the distance act as the background to your wedding photos and enjoy yourself.
The address is 14 Gristmill Lane, Gardiner NY, 12525 and telephone number is (845) 255-1527 .
Shadow Lawn – This beautiful lawn is anything but a shadow. It is an iconic venue that sits at the top of the High Falls waterfall in New York. Here, on these 6 acres of pure magic, you can enjoy a wide variety of some of the most beautiful experiences you and your guests will ever have. If you're into outdoor receptions, then you'll appreciate the beautiful lawns and all the spectacular plants on them. If you're more of an indoors person, then you've got plenty of options there as well.
You can go to the Dutch stone house, built in the 18th century, to have a formal reception dinner or cocktail hour. You can also opt for the barn, built in the 19th century and as rustic as ever, where you and your guests can have a wonderful dance. The creek also sits there, waiting and tempting, telling you to take your after party outdoors and enjoy even more natural beauty as part of your wedding.
The staff are very supportive and offer lots of extras at no cost, allowing you to carefully make a fairytale out of your wedding. You'll love the lighting, that's for sure. Paper lighting, twinkle lights in vintage designs, and tiki torches bring lighting to the venue, allowing the night to be just as bright and wonderful as the day. There's also a lodging onsite, the Sheeley House, which will easily accommodate 18 of your guests. Why have a single day affair when you can have a beautiful wedding weekend?
The address is 2233 Lucas Turnpike, High Falls, NY, 12440 and telephone number is (845) 687-2302 .
Emerson Park Pavilion – This beautiful venue is located in Cayuga Country and happens to be a historic landmark. It sits majestically on the shores of the Owasco Lake and gets much of its natural charm from the beautiful lake.
The venue was recently restored and now combines its traditional historic charm with plenty of modern amenities that lend themselves easily to your wedding. This venue is no stranger to events, having hosted many over the past 100 years, including carnivals and steamboat rides on the lake. Now it has decided to focus on weddings, and it does it very well.
You can have your ceremony in front of the façade in the pavilion, with its pure white walls. The flowers around the fountain are very colorful, blooming in shades of yellow, red, and bright orange and adding a lot of life to the pavilion. The lampposts are nothing if they are not art nouveau, and the curve beautifully over the stone path that the bride will walk as she approaches the groom to whom she will give her troth.
The pavilion ballroom offers a great venue for dinner and cocktails, with large and beautiful windows and well-done molding on the walls. You can enjoy the local cuisine, including such delicacies as the pesto ricotta lasagna and the seared chicken breast. If you're ever had Hudson Valley cuisine, then you know just how good it is. Finally, at night, step out onto the veranda and enjoy the sunset as you take in the night air and marvel as Ithaca's Hills in the distance.
The address is 6861 East Lake Road, Auburn NY, 13021 and telephone number is (607) 882-9609 .
Kirby Hill Farm – Kirby Hill Farm sits in the Quaker Hills and has, as its surroundings, a small hamlet in Pawling New York. But don't be fooled by its humble surroundings; this beautiful farm has a reputation for hosting the most beautiful weddings for miles around, and grown popular far and wide.
The venue can best be described as rustic and has plenty of sites where you can hold the wedding of your dreams. My personal favorite is the barn, which is newly renovated and as rustic as they come. Here you can hold everything from your wedding reception to your cocktail hour, reception dinner, and evening dance, with high rustic ceilings and custom lightings looking down on your grand affair. The location can serve crowds of just about any size and will readily host you, whether you're looking to have something simple and intimate or something much larger and grander. Don't worry about the planning.
While Kirby Hill Farm itself does not have staff to help you plant and cater at your wedding, they have an extensive list of preferred caterers, planners, florists, and coordinators from the surrounding area to help you make your fairytale wedding a success. The Farm can also host you for the weekend, with a guesthouse of 11 rooms. The activities available, such horse riding and polo, will ensure that you and your guests never have a boring moment during your wedding weekend. Romance meets fun! If you have more guests than 11, they can easily be accommodated in the Kirby Hill Hotel nearby, which has over 150 rooms.
The address is 15 Kirby Hill Road, Pawling NY, 12564 and telephone number is (914) 519-7985 .
Tappan Hill Mansion – The Tappan Hill Mansion sits today on what used to be the estate of that great author and shaper of American culture, Mark Twain. Just 45 minutes from Manhattan, this excellent venue can be accessed easily from all around.
It sits on top of a hill and commands spectacular views of the surrounding country, including the magnificent Hudson River as it snakes its way through the middle of the valley. It is a beautiful stone house with plenty of luxurious rooms and garden terraces.
All of these are excellent locations for the various wedding activities you might have planned. There's everything your guests might need, including WiFi and bridal suites. There is a powerful sound system available for the music and event management services with a helpful team that will do everything in their power to make your special day that much more special.
Whether you're looking to hold something a little more intimate or want a grand affair, the Tappan Hill Mansion has something for you. The Hudson Room lends itself well to a more intimate wedding while Pavilion Room was built for larger gatherings and more fanfare. Both rooms have all the amenities you'll need and can easily be customized to bring to life your wedding theme. The Tappan Hill Mansion is a historic setting that I can only hope will bring some of that Huckleberry Finn magic to your wedding and bring with it the intellectual charm of one of the greatest writers this world has ever known. Your 260 guests will be awed.
The address is 81 Highland Avenue, Tarrytown NY, 10591 and telephone number is (914) 631-3030 .


Highlands Country Club – The Highlands Country Club is one of the oldest recreational clubs in the country, having been started by a group of wealthy families that included JP Morgan's family. The club offers a very unique range of services and has the perfect blend of elegance and romance in a country environment.
It isn't very far from New York City, being within an hour's drive north of the urban area. It features several spaces where you can hold different wedding activities, both indoors and outdoors, and has a grand ballroom that lends itself perfectly to the more elegant affairs, such as your ceremony. It has a strong air of nostalgia around it and brings a lot of freshness to your event with the beautiful landscape. It will easily accommodate 150 of your guests.
The Highlands Country Club goes a step even further in its bid to make your exclusive event truly exclusive. It can only dedicate the grounds to one wedding event at a time, meaning you'll have all the facilities to yourself on your special day.
You can begin by holding your ceremony in the gardens or the Grand Ballroom to the applause of your guests. The photo sessions can be done anywhere on the grounds, including the golf course, which has breathtaking scenery all round. The 20-foot ceilings and the crystal chandelier are a perfect place to receive your guests and leave them bedazzled while the fireplace is perfect for your cocktail hour, before you head on to have your reception dinner.
The address is 955 Route 9D Garrison NY, 10524 and telephone number is (845) 424-3254 .
---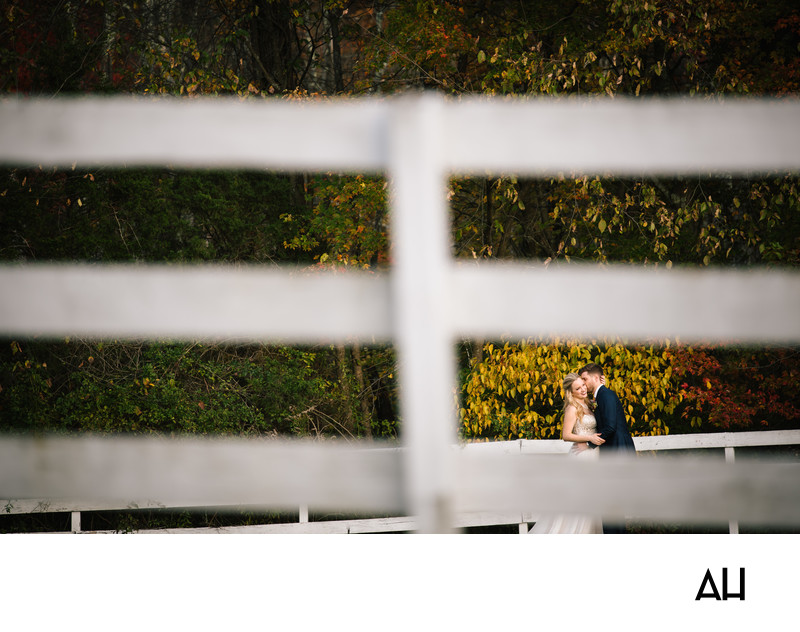 ---
Marriage isn't an easy decision. It takes a lot of thinking and literally affects the rest of your life. So, if you've finally made the big decision, congratulations! Now that you've got that out of the way, I'm here to tell you that you're not out of the woods yet. You now have to select the appropriate venue for your big day.
From the moment you say "Yes, I'll marry you!" everyone wants to know when and where you'll be holding your big event. Your potential in-laws, your neighbors, your friends, your parents, even the mailman, want to know where it's going down.
Granted, your wedding venue is nothing more than a backdrop for your special day. But a backdrop can do a lot to make or break a wedding. The photographs, the wedding films, the funny anecdotes your guests will remember, the notes they'll jot down into the guest book, all of these will have something in common: background. The details and nuances of your décor, the weather, the lawn, the beach; all these aspects of your wedding venue will be part of the framework of the overall memory of your special day. If you pick the right setting, you'll have a venue that fits in perfectly with your vision like pieces in a jigsaw. Well, I can't tell you much about vision; that's for you to work on. But I can tell you a little about venues, particularly those ones found in Hudson Valley.
Hudson Valley History
You might have been dreaming of your wedding since your fairytale book reading days. If that's the case, then Hudson Valley has a large collection of scenic historic venues where you can bring your fairy tale fantasy to life. These are some really beautiful venues with a lot of character and beauty behind them. Their sense of mystery has never faded over time.
Hudson Valley Weddings that are a little more Chic
On the other side of the spectrum are industrial chic weddings. Whether it's a converted factory or a loft, industrial spaces are just perfect for renovating into breathtaking spaces. They are edgy and they are expansive. This is the perfect blank canvas for artists looking to unleash a cool new design concept. Luckily, you'll find lots of these in Hudson Valley.
Industrial spaces which have been converted are also places where various materials can be combined in beautiful harmony. Metal, wood, and various salvaged products can be brought together to give a simple but beautiful look. Such venues are perfect for people looking to have a simple wedding that is nonetheless edgy.
Something a little more Intimate
For some, it's not about the size of the wedding; it's more about the feelings and the vibes. You might not want to deal with too many family members and friends at your wedding, preferring instead to go for something a little more intimate. In that case, there are plenty of these venues in Hudson Valley, each offering a different perspective on the concept of intimacy. You're bound to find something that appeals to your taste.
Take advantage of the Scenery
Hudson valley offers lots of picturesque venues with lots of flora and fauna to fawn over. From the 200 acre Deer Mountain Inn that offers unparalleled views of the Catskills Mountains to Willow Drey Farm, a beautiful pole barn in Delaware County.
Barns
Rustic will never grow old for some people. These are the free-spirited and the playful ones. For such people, who believe that nature is the most beautiful venue ever, a barn wedding will do. They certainly capture perfectly the countryside spirit of Hudson Valley and offer a stark contrast to the modern city vibes of nearby New York.
Choosing the Perfect Season for a Hudson Valley Wedding
Choosing the perfect season for your wedding can be a daunting task, particularly because it closely depends on what venue you've chosen. In the case of Hudson Valley, there's one season during which you can never go wrong: Fall! Fall is certainly the best time for a Hudson Valley wedding for a variety of reasons.
For starters, fall offers you a lot less stuffy weather. You don't have to deal with the awful humidity and heat that comes with the summer. Secondly, the vibrant colors will be excellent for your photographers. All of them will have a beautiful background that will be nearly impossible to match during any other season. There will not be any of the pressure that comes with summer and its vacation vibes and you can do everything in a happy-go-lucky way. That's the way it should be!
Despite the fact that autumn is perfect for your wedding, it doesn't come without its hassles. The busiest month in Hudson valley, as far as weddings are concerned, is September. Next on that list is October, a fall month. What should this mean for you? It means you'll be competing with hundreds of other couples, from the Hudson Valley and outside, for the same wedding spots. You'll need to plan well ahead if you're going to emerge ahead of the competition.
Book Early
It's basically a case of demand and supply. Demand will be high during the peak season and supply will be limited. You'll find vendors who service October weddings booked as early as January of the same year. If you really want to have a fall wedding, you'll have to do your booking early. There really isn't any other way around the matter.
You might be lucky, though, if you find a vendor who works closely with a variety of photographers, caterers, and DJs. These ones will typically have the capacity to handle multiple weddings at a time. However, if you find a vendor that doesn't do this, you'll have to be early or you'll be getting married much later than you had anticipated.
Whatever you do, and whatever date you choose to have your wedding in, don't put the cart before the horse. Make sure you do some shopping around so you can see what each vendor has to offer. Look at their schedule and see which dates are free. It will make plenty of sense and it's certainly better than settling on a date then finding that all the vendors you contact are fully booked on that day.
Don't Forget your Hotel Business
Whatever time of the year you decide to hold your wedding in, you certainly won't be the only one in Hudson Valley. Hudson Valley is a massive tourist destination and lots of visitors will be coming to revel in the sights and sounds of this beautiful place. Not all of them will have family and friends who they can crash with when they come, so you can imagine how full the hotels, inns, and lodges in the area will likely be. These are very same places where you're probably looking to accommodate your guests.
There also happens to be a lot of liberal arts colleges in the Hudson Valley area. We're talking about alumni weekends, homecoming weekends, and parent weekends in plenty, not to mention games and festivals. All of those events will attract an influx of people who will need a place to stay. Yep, even more bookings for the local hotels!
Again, planning ahead will help you in this case. First things first: get your venue for the wedding booked well in advance, as well as a good vendor. Once you're done doing that, call some of the local hotels and inquire about the availability of their rooms. It's a good idea to secure a room block at this point. That way you know that no matter how full the hotel gets, your rooms will be empty, waiting for your wedding guests.
Understandably, each hotel, inn, and lodging will have its own set of rules about how the booking will go. To be on the safer side, however, try to book more rooms than you are likely to need. Say you're only likely to use 5 rooms, but the hotel only allows you to block 10 rooms for your guests at a time. You should go for the 10 then start shaving them off as the big day approaches and you're more sure about how many guests will be coming in from out of town.
Hudson River Wedding Venues
---
The Hudson River
The main feature of the Hudson Valley is the Hudson River. If you've watched enough movies, or taken enough boat tours from New York, then you've probably heard your fair share of negative rumors about the Hudson River. Don't give them any heed. Wedding venues on the Hudson River are beautiful, and you should consider taking some pictures right next to it with your groom on your special day.
Try the Local Wine
Believe it or not, there is plenty of homegrown wine in the Hudson Valley. Actually, the Hudson Valley has been producing wine much longer than anywhere else in all of the United States of America. Have you ever heard of the Cabernet Franc? What about the Seyval Blanc? If you've ever heard of any of those wines, consider trying them out. You might like them so much you'll have served exclusively at your wedding. A good place to start to get more acquainted with the local wine is the Hudson Valley Wine and Food Fest, held every September.
Try the Local Food
Hudson Valley offers some great cuisine and fresh ingredients to make it all magical as it is supposed to be. Whatever caterer you're hiring, make sure they're born and bred in Hudson Valley and you'll get some great food. As it turns out, actually, many of the best chefs in the world actually trained here at the Culinary Institute of America.
CT Wedding Photographer Andrew Henderson, 422 Villa Ave Fairfield CT 06825 - (203) 997-2332