WEDDING PHOTOGRAPHY TIPS
---
10 essential wedding photography tips for the bride and groom.
---
ENGAGEMENT SESSION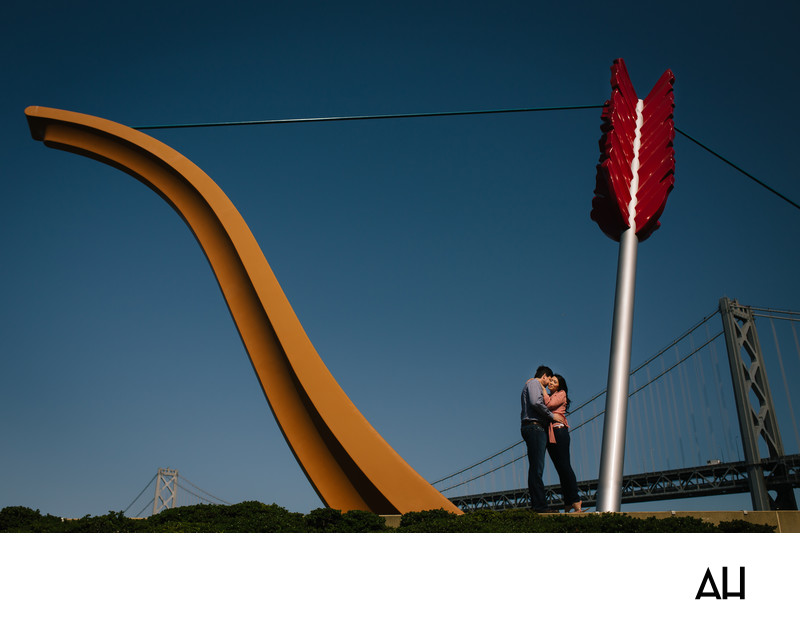 Book an engagement session with your photographer. It is a great way to get to know them better as well as get used to being photographed, and comfortable in front of a camera, which is a first for most. You will get some great photographs as well as build a rapport with the photographer instead of doing this on your wedding day. Unless you hire a cinematographer too, your wedding photographer is the only vendor that will be with you the entire day.
---
TIMELINE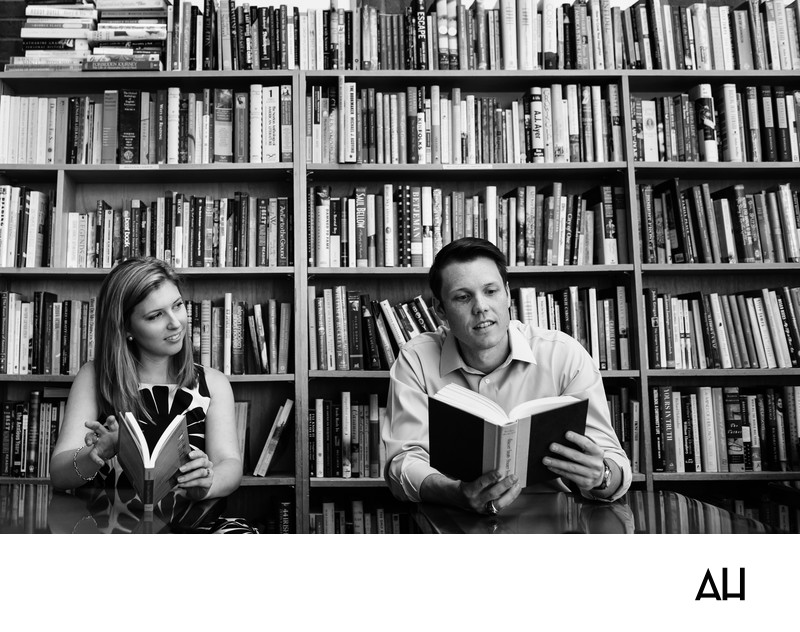 Involve your photographer in the process of creating a timeline as soon as possible. There can be some bumps in the schedule on your wedding day but your photographer should be able to talk these over well in advance of the wedding. Most of the weddings I photograph need 8 to 10 hours of coverage to tell the full story of the day.


---
GETTING READY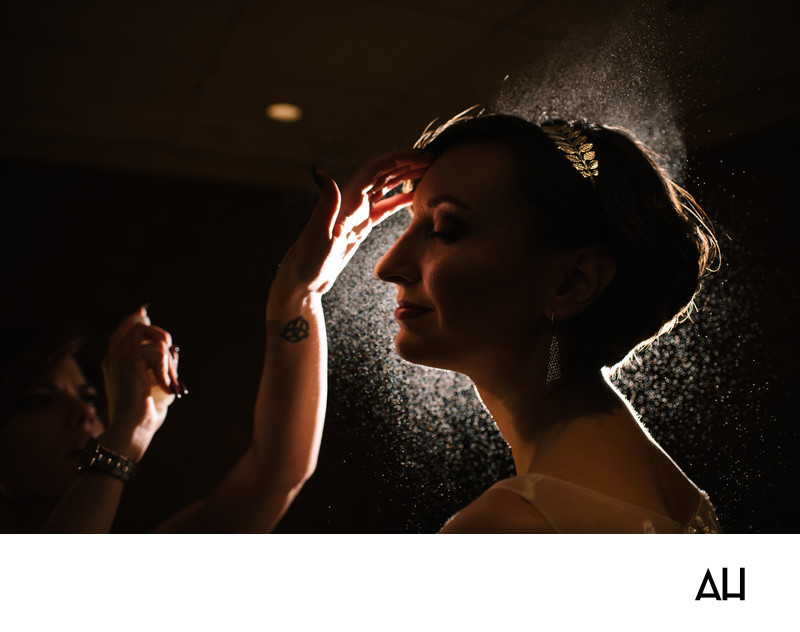 Build in a buffer of 45 minutes to an hour for hair and makeup to your timeline especially if you have a big bridal party. In all the hundreds of weddings I have photographed only two have stuck to the schedule of the day. Every other wedding went over a minimum of 30 minutes. A wedding never happens without the bride but the added stress and rushing is never a fun thing. This also goes for driving to the venue. If you have to drive across the city, build in a buffer of time in for traffic. You also want to be prepared for the unexpected changes in schedule due to things like transportation or weather. If everything runs to schedule you have a lot of extra time for portraits of the two of you and your photographer will love you for it. More time equals more creative opportunities for for the photographer. The first 15 minutes I spend photographing all the details of the wedding dress, shoes, jewelry, and any other accessories. It is important that all the attire is ready when I arrive because I don't want to miss any moments.
---
FIRST LOOK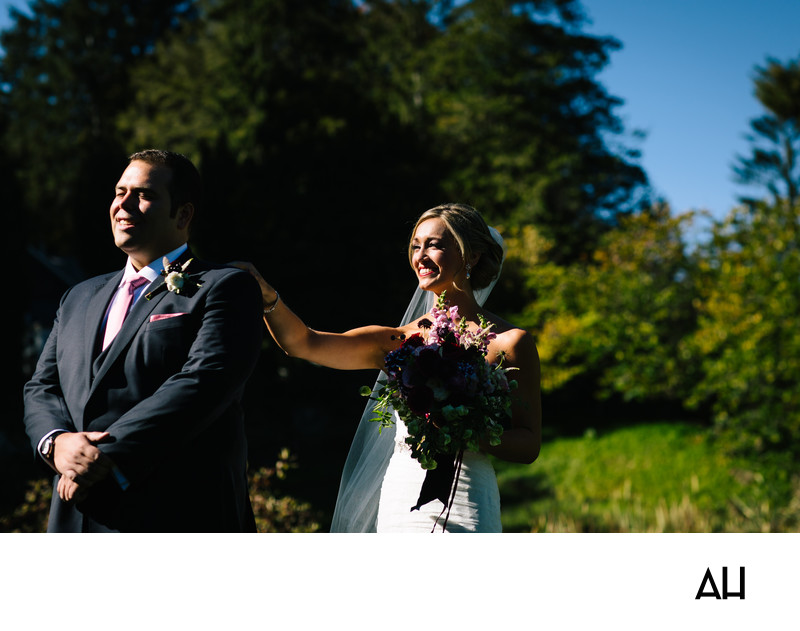 Do a First Look. I recommend this to all of my couples. A first look is when the bride and groom see each other before the ceremony and have a few moments alone and get portraits done before. This moment lasts about 5 to 10 minutes and from here we can go right into bride and groom portraits. Doing a first look frees you up to enjoy cocktail hour and mingle with your guests. This private moments allow you to connect with your significant other before the moment you are standing at the altar together in front of your friends and families. It's been a tradition for the bride and groom to not see each other before the ceremony, but some of the best pictures are taken during this time. It also allows bridal party and family pictures to be done before the ceremony. Family pictures are inevitably the toughest and most stressful part for both the couple and photographer.
---
BRIDE & GROOM PORTRAITS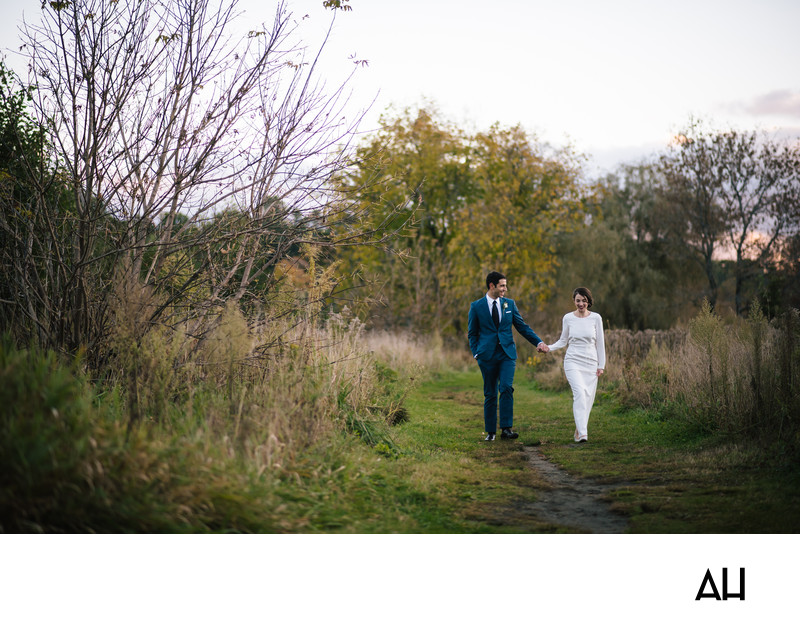 There are two times during the day that the light is magical and that I love photographing more than any other time. I am addicted to that beautiful golden light. Early in the morning at 7 am and 1 to 2 hours before sunset. If the schedule can accommodate that I highly recommend centering pictures of the two of you around that. I will tell you different poses to do but the best pictures come from the natural moments during this time, and you just being with each other. Photographing these moments comes naturally to me so just enjoy the moment with your significant other.
---
FAMILY PHOTOS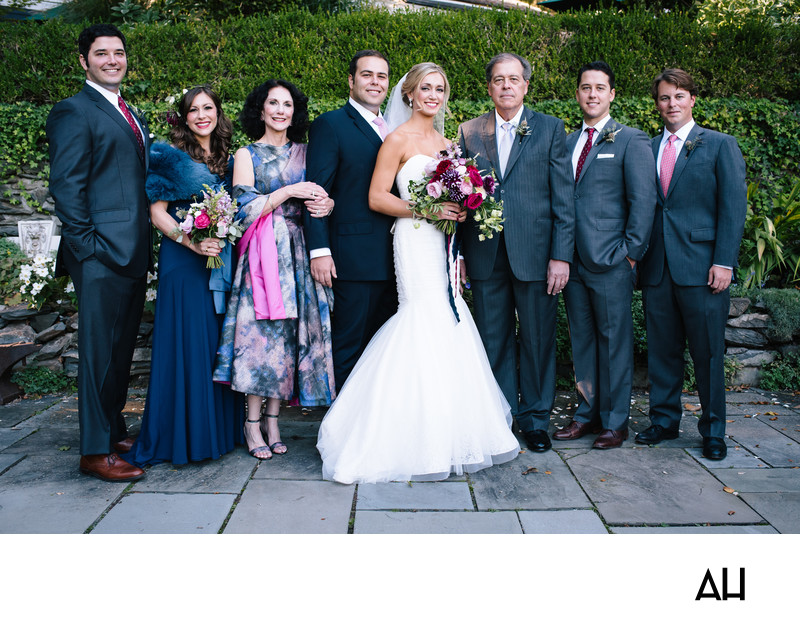 Have a family representative from each side (bride's side and groom's side) Family photos are best done before the ceremony if you have a first look. If you choose not to do a first look then you have to inform all family members to stay in their seats after the ceremony. If they go to cocktail hour it becomes impossible to wrangle them back. Your family will vanish. Guaranteed. I tell all my couples to set aside 30 to 45 minutes on family photos with each group being about 4 to 5 minutes. Extended family pictures can be done then time permitting or by having the emcee or DJ announce during the reception and doing big group pictures on the dance floor.
---
CEREMONY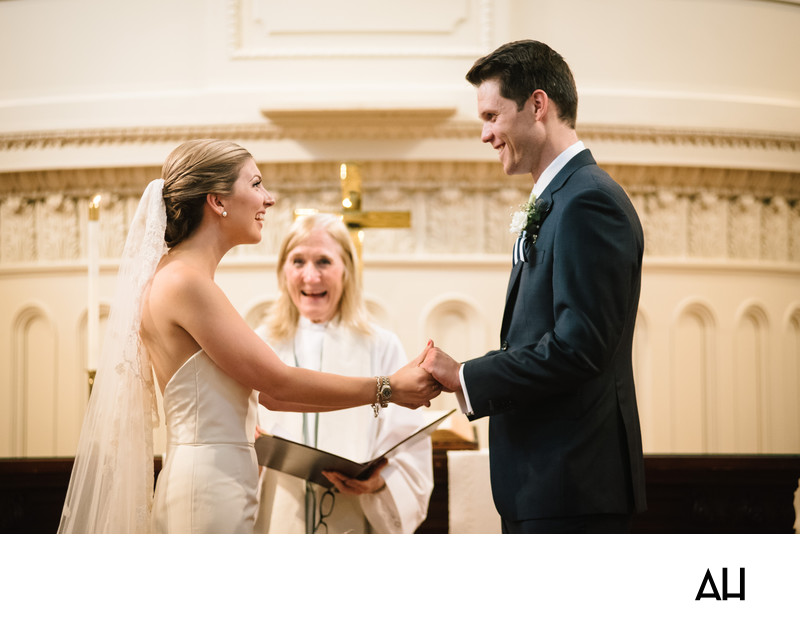 If it is a church ceremony, make sure photography is allowed and let your photographer know of any restrictions weeks in advance. Photographers usually bring more photo equipment with them to a wedding than they know what to do with but in all situations advanced notice is extremely helpful. Enjoy whatever the ceremony brings. It goes by so quickly and with the the nervousness that usually accompanies it, you will not remember a lot about it so the photos made are really important. This is the most important part of the day for me.
---
RECEPTION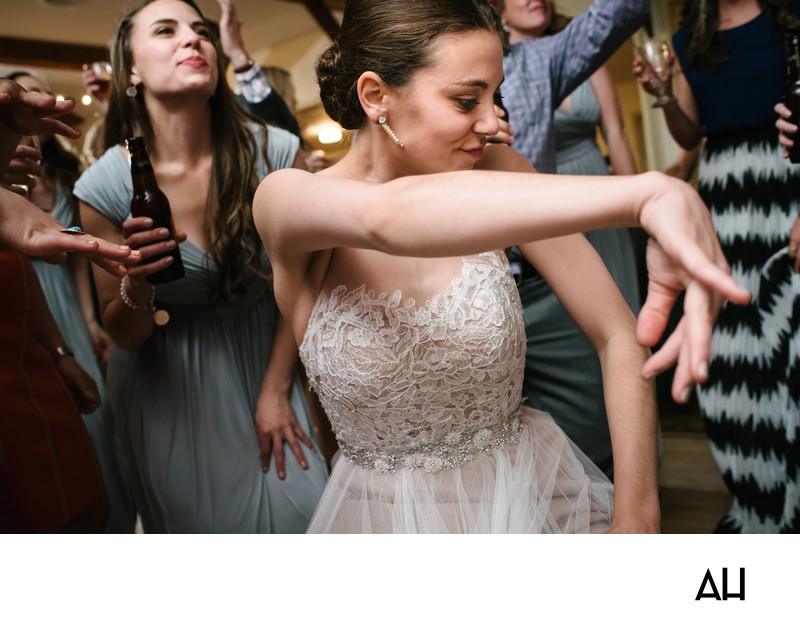 It is always helpful if your photographer is on the guest list for the wedding. Photographers are the last to eat and when they are sitting for the first time that day to eat their first meal since breakfast the speeches and toasts begin. About 50% of the weddings I have photographed I am placed into another room to eat when the speeches start. It is nice to be in the same room so I do not miss this or any other important moment.
---
ENJOY YOUR DAY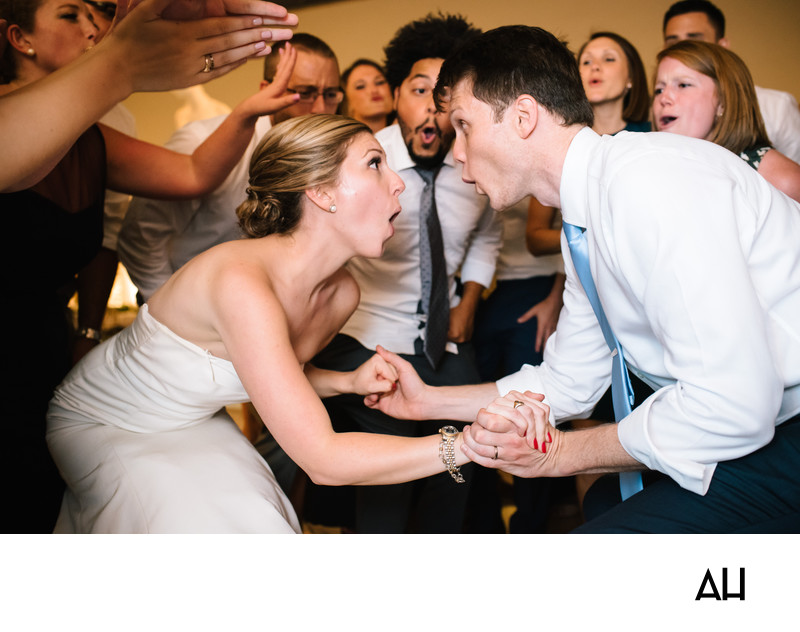 All of your planning has come together for this special day. Months of planning. Bridesmaids, groomsmen, maid of honor, best man, flower girl, ring bearer, the dress, the venue, the cake, the music, the invitations, the save the dates, the makeup, the hair. Every last detail has been planned for this special day. Be in the moment with your new spouse, and your family and friends. Make the day yours. If you need a moment alone, take it. If you need a moment with your spouse, take that too. The day is to focus on your love for one another. Enjoy it. Your wedding day happens once in your life, and it flash right before your eyes. There will be things you miss, but they will be captured in the photographs. Timeless photographs of your special day.
---
MAKE PRINTS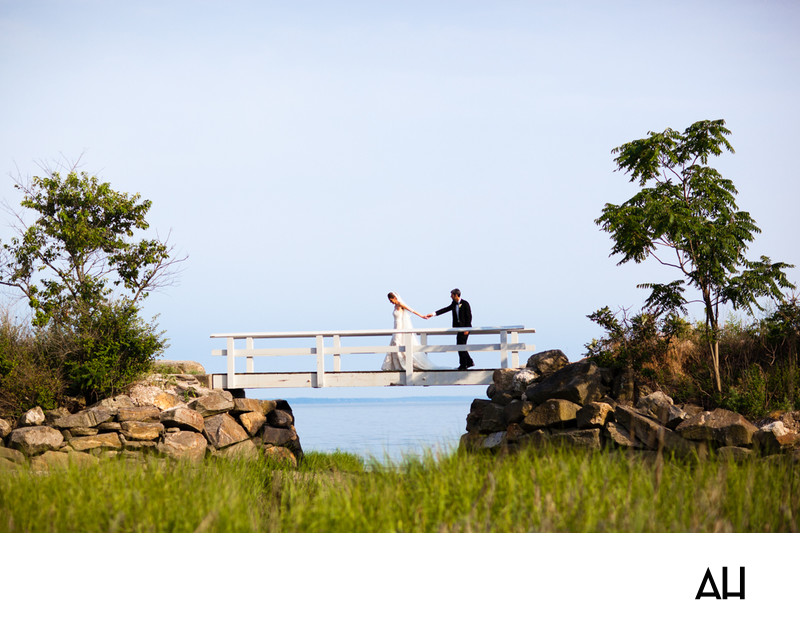 We live in a digital world and the downfall of that is a lot of people no longer make prints and albums. Order archival prints and an album through your photographer. They work with professional labs and offer wonderful products. Prints and albums are enduring; digital files are not, unless carefully backed up, maintained and regularly updated to the current backup media of the day.
CT Wedding Photographer Andrew Henderson, 422 Villa Ave Fairfield CT 06825 - (203) 997-2332